26 août 2013
ALWAYS
ALWAYS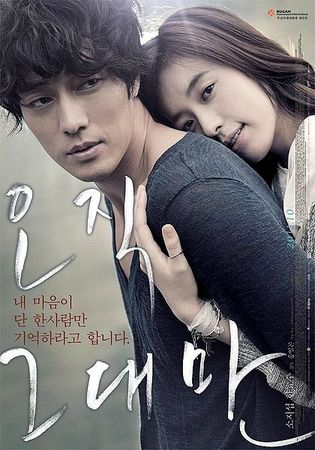 ORIGINE: COREE
TITRE : ALWAYS
AUTRE TITRE : ONLY YOU
TITRE ORIGINAL: 오직 그대만
ANNEE DE SORTIE : 2011
GENRES : DRAME, ROMANCE
REALISATEUR : SONG IL GON
SITEWEB : http://www.2011onlyu.co.kr/
CASTING :
SO JI SUB

aka Jang Cheol-Min
HAN HYO JOO
aka Ha Jung-Hwa
SYNOPSIS:
Cheol-min, un homme au passe sombre et mysterieux, obtient un emploi a temps partiel dans un parking en tant que gardien. Assis en permanence dans une mini cabine a regarder une petite television. Un jour, une femme denommee Jung-hwa entre dans la cabine et lui tient compagnie. Il comprend qu'elle est aveugle et le confond avec le precedent employe du parking. Continuant de venir regarder des dramas avec Cheol Min, ce dernier finit par s'attacher a elle.
Un jour, Cheol-min accompagne Jung-hwa a un spectacle. Apres avoir dine ensemble, elle lui pose des questions sur son passe. Il reprimande Jung-hwa pour cela. Leur relation devient alors tendu. Plusieurs jours plus tard, le patron de Jung Hwa la suit et tente de l'agresser. Cheol-min intervient et frappe le patron sauvagement. Ils emmenagent ensemble. Ce couple peu orthodoxe peut-il reellement vivre une belle histoire d'amour ?
TRAILER:
Credit : Pierce Conran
24 mars 2013
TONBI
TONBI
ORIGINE: JAPON
TITRE : TONBI
TITRE ORIGINAL : とんび
ANNEE DE SORTIE : 2013
GENRE: DRAME
NOMBRE EPISODES : NC
DIFFUSEUR : TBS
REALISATION : YUICHIRO HIRAKAWA
ADAPTE DE : roman Tonbi de Kiyoshi Shigematsu
CASTING:
MASAAKI UCHINO

aka Yasuo Ichikawa
TAKERU SATO

aka Akira Ichikawa
SYNOPSIS : Yasuo a grandi orphelin. Plus tard, il se marie et à son couple vient s'ajouter un fils, prénommé Akira (interpreté plus tard par Takeru Sato). La vie de Yasuo frole la perfection jusqu'au tragique accident qui entraine la mort de sa femme. Yasuo se retrouve seul à élever un fils de 3 ans.
OST :
TRAILER :
Credit : maobondo
23 octobre 2012
MISSING YOU
MISSING YOU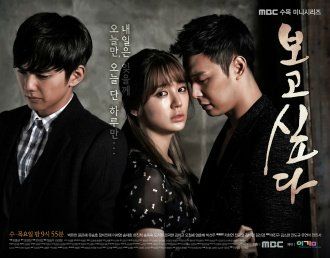 ORIGINE: COREE
TITRE : MISSING YOU
TITRE ORIGINAL : 보고싶다
AUTRE TITRE : I MISS YOU
ANNEE DE SORTIE : 2012
GENRE : ROMANCE, DRAME
REALISATEUR : LEE JAE DONG
NOMBRE EPISODES : 16
DIFFUSEUR : MBC
SITE INTERNET : http://www.imbc.com/broad/tv/drama/bogo/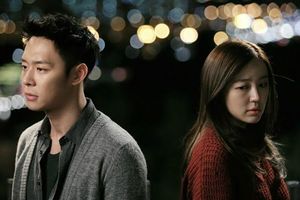 CASTING :
PARK YOOCHUN (Sungkyunkwan Scandal, 2010; Miss Ripley, 2011; Rooftop Prince, 2012)
aka Han Jung Woo
YOON EUN HYE (Goong, 2006; Coffee Prince, 2007, My Fair Lady, 2009; Black mini dress, 2011; Lie to me, 2011)
aka Lee Soo Yeon
YOO SEUNG HO (God of Study, 2010; Warrior Baek Dong Soo, 2011; Operation proposal, 2012; Arang and the Magistrate, 2012)
aka Kang Hyung Joon
SYNOPSIS : Seulement agée de 15 ans, Soo Yeon est victime d'intimidation a l'école car son père était un meurtrier. Elle trouve un allié en la personne de Jung Woo. Soo Yeon et Jung Woo sont amoureux mais en raison d'un accident, ils se voient séparés. Le destin les réunit dans la vie adulte. Jung Woo est desormais inspecteur de police et Soo Yeon une jeune designer, qui tente de garder une joyeuse personnalité, mais garde les cicatrices intérieures. Hyung Joon est l'actuel amoureux de Soo Yeon, il semble d'apparence chaleureux mais semble vouloir se venger de Jung Woo.

OST :
TRAILER :
Credit : KoreanDramAndOst
27 février 2011
AIR DOLL
AIR DOLL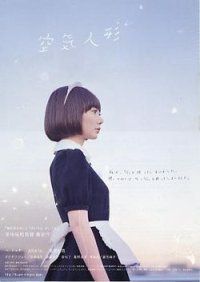 ORIGINE: JAPON
TITRE : AIR DOLL
TITRE ORIGINAL: 空気人形
ANNEE DE SORTIE : 2009
GENRE: DRAME
REALISATEUR: HIROKAZU KOREEDA
INSPIRE DE: manga Kuuki Ningyo de Yoshiie Goda
DETAIL: Sélectionné dans la catégorie "Un certain regard" du festival de Cannes en 2009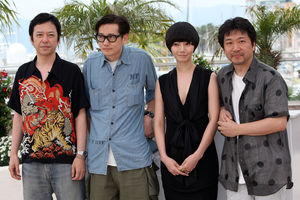 CASTING:
BAE DOONA (Barking dogs never bite, 2000; Sympathy for Mr. Vengeance, 2002; Linda linda linda,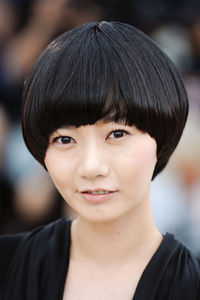 2005; The host, 2006; How to meet a perfect neighbor, 2007; God of study, 2010)
aka Nozomi
ARATA (Distance, 2001; Ping pong, 2002; Snakes and earrings, 2008; 20th Century boys, 2008)
aka Junichi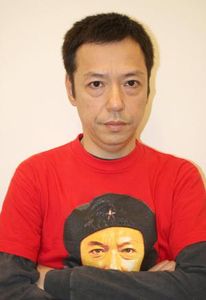 ITSUJI ITAO
aka Hideo
SYNOPSIS: Hideo vit avec une poupée gonflable qu'il appelle Nozomi. La poupée est sa compagne intime. Cependant, à l'insu de Hideo, Nozomi a été créé avec un cœur. Un matin alors qu'Hideo est au travail, Nozomi prend vie et décide d'explorer le monde extérieur avec les yeux d'un enfant.
OST:
VIDEO:

Air Doll - Bande annonce (japonais)
envoyé par Total_Manga. - Regardez des web séries et des films.
10 septembre 2010
FILLES DU BOTANISTE
FILLES DU BOTANISTE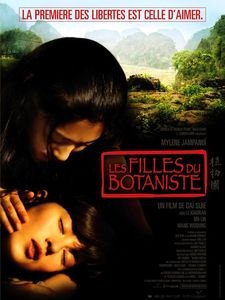 ORIGINE: CHINE
TITRE : FILLES DU BOTANISTE
TITRE ORIGINAL: 植物园
ANNEE DE SORTIE : 2006
GENRE : DRAME, ROMANCE
REALISATEUR : DAI SIJIE
CASTING :
MYLENE JAMPANOI (36 quai des orfèvres, 2004; Cavalcade, 2005; La vallée des fleurs, 2006; Kung Fu Panda, 2008; Gainsbourg, 2010)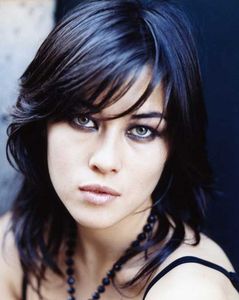 aka Li Min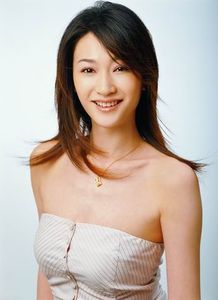 LI XIAORAN (Dragon tiger gate, 2006)
aka Chen An
SYNOPSIS: Dans la Chine des années 80, tous les tabous ne sont pas levés.
Min, une jeune orpheline, part faire ses études chez un botaniste de renom. Homme secret et père autoritaire, son professeur vit sur une île qu'il a transformée en jardin luxuriant. Contrainte de partager cette vie solitaire et effacée, sa fille An accueille avec joie l'arrivée de l'étudiante. Très vite complices, les deux jeunes femmes voient leur amitié évoluer vers une attraction troublante, sensuelle et interdite.

OST: Eric Levi
TRAILER:
(c) L'internaute
07 septembre 2010
ADIEU MA CONCUBINE
ADIEU MA CONCUBINE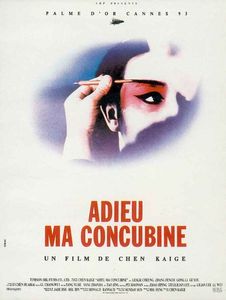 ORIGINE: CHINE
TITRE : ADIEU MA CONCUBINE
TITRE ORIGINAL: 霸王别姬
ANNEE DE SORTIE : 1993
GENRE : COMEDIE/ DRAME
REALISATEUR : CHEN KAIGE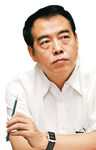 BONUS: - Palme d'Or (ex aequo avec La leçon de piano de Jane Campion) en 1993 au festival de Cannes
- Nominé aux Oscars en tant que meilleur film étranger et meilleur cinématographie
- Meilleur film étranger au Golden Globes Awards
- César du meilleur film étranger
- Meilleur film étranger au BAFTA
CASTING :
GONG LI (Le Banquet, 1991; Shanghai Triade, 1995; L'empereur et l'assassin, 1998; 2056, 2004; Mémoires d'une geisha, 2005; Deux flics à Miami, 2006; Hannibal, 2007)
aka Juxian
LESLIE CHEUNG (Le syndicat du crime, 1986; Histoire de fantomes chinois, 1987; Le festin chinois, 1995)
aka Douzi
ZHANG FENGYI (L'empereur et l'assassin, 1998; Les 3 royaumes, 2008)
aka Shitou
SYNOPSIS: Le destin de deux acteurs de l'Opera de Pekin et d'une concubine de 1920 à 1970. Les cinquante années qui ont changé la Chine.
OST: Zhao Jiping
TRAILER:
30 août 2010
GUNSLINGER GIRL
GUNSLINGER GIRL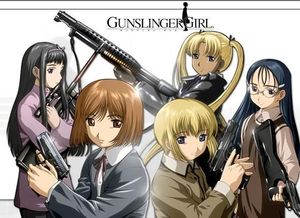 ORIGINE: JAPONAISE
TITRE : GUNSLINGER GIRL
TITRE ORIGINAL: ガンスリンガー・ガール
GENRES : DRAME, ACTION
MANGA
AUTEUR: YU AIDA
EDITEUR FRANCAIS: ASUKA
NOMBRE DE VOLUMES: 11 (en cours)
SORTIE: 2002
ANIME
NOMBRE D'EPISODES: 13
REALISATEUR: MORIO ASAKA
STUDIO: MADHOUSE
ANNEE DE SORTIE : 2003
SYNOPSIS: Une organisation secrète sauve des jeunes filles au seuil de la mort pour en faire des tueuses professionnelles pour le compte du gouvernement. Placées sous la tutelle rapprochée d'un adulte membre de l'agence, chacune de ces enfants devient une véritable machine à tuer d'une efficacité redoutable..
Disponible sur Nautiljon
TRAILER:
(c) Kaze tv
16 août 2010
HANA BI
HANA-BI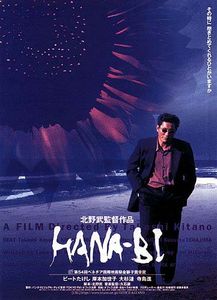 ORIGINE: JAPON
TITRE : HANA-BI
TITRE ORIGINAL: はなび
ANNEE DE SORTIE : 1997
GENRE : DRAME
REALISATEUR : TAKESHI KITANO
BONUS: Lion d'or de la Mostra de Venise en 1997; Prix du meilleur film étranger au Prix du cinéma européen en 1997; meilleur film aux Kinema Junpo awards en 1999...
TAKESHI KITANO (Furyo, 1983; L'été de Kikujiro, 1999; Aniki mon frère, 2000; Battle royale, 2000; Zatoichi, 2003; Takeshi's, 2005; Achille et la tortue, 2008)
aka Yoshitaka Nishi
KAYOKO KISHIMOTO
aka Miyuki
SYNOPSIS: Terriblement traumatisé par la fin prochaine de sa femme et la paralysie d'un de ses collegues, blessé au cours d'une fusillade, le détective Nishi quitte la police. Il va commettre un hold-up pour soulager les miseres de ceux qui l'entourent. La sérénité du dernier voyage qu'il entreprend avec sa femme, vers le mont Fuji, va etre brisée par l'arrivée de yakusas vengeurs.
OST:Joe Hisaishi
TRAILER:
05 juillet 2010
FULL TIME KILLER
FULL TIME KILLER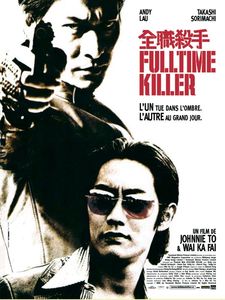 ORIGINE: HONG KONG
TITRE : FULL TIME KILLER
TITRE ORIGINAL: 全職殺手 (Chuen jik sat sau)
ANNEE DE SORTIE : 2001
GENRE : DRAME, ACTION
REALISATEUR : JOHNNIE TO, WAI KAI FAI
CASTING :
ANDY LAU (God of gamblers, 1989; The Banquet, 1991; The tigers, 1991; Tricky brains, 1991; Infernal affairs, 2002; Secret des poignards volants, 2004; A battle of wits, 2006; Look for a star, 2009)
aka Tok
TAKASHI SORIMACHI (GTO, 1999; Love complex, 2000; HOTMAN, 2003; Wonderful life, 2007)
aka O
SIMON YAM (Lara Croft, 2003; Ip man, 2008)
aka Lee
KELLY LIN (The legend of Zu, 2001; Boarding gate, 2007)
aka Chin
SYNOPSIS: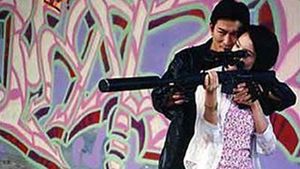 O est un tueur professionnel solitaire. Il est réputé être le meilleur. Personne ne connaît son visage. Il limite au minimum ses contacts avec le monde extérieur. Tok, lui, est un tueur à gages extraverti. Il transforme les meurtres qu'il commet en véritables spectacles. Il aime son métier. Son seul but : devenir le meilleur. Son unique obstacle : O. Le seul moyen : affronter O et mettre fin à son existence. Mais Tok doit d'abord débusquer O. C'est une jeune femme, Chin, qui réunira les deux hommes...
TRAILER:
01 juillet 2010
UNE FEMME COREENNE
UNE FEMME CORENNE
ORIGINE: COREE
TITRE : UNE FEMME CORENNE
TITRE ORIGINAL: 바람난 가족 (Baramnan gajok)
ANNEE DE SORTIE : 2003
GENRE : COMEDIE
REALISATEUR : IM SANG SOO
BONUS: Lotus d'or au festival du film asiatique de Deauville en 2004
CASTING :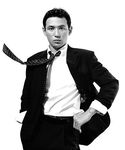 HWANG JUNG MIN (Shiri, 1999; Road movie, 2002; A bittersweet life, 2005; You are my sunshine, 2005; All for love, 2005; Happiness, 2007...)
aka Joo Young Jak
MOON SO RI (Bravo my life, 2005; Bewitching attraction, 2006;The Legend, 2007)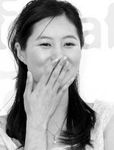 aka Eun Ho Jung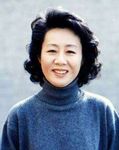 YOON YEO JEONG (Le vieux jardin, 2007; Actresses, 2009; The Housemaid, 2010)
aka Hong Byeong Han
SYNOPSIS: L'histoire d'une ancienne danseuse mariée à un avocat de renom infidèle. Femme au foyer, elle décide de sortir de sa torpeur quotidienne en cédant aux charmes de son jeune voisin, un adolescent timide.
Disponible sur Amazon
TRAILER: