20 mai 2010
IL ETAIT UNE FOIS EN CHINE
IL ETAIT UNE FOIS EN CHINE
ORIGINE: HONG KONG
TITRE : IL ETAIT UNE FOIS EN CHINE
TITRE ORIGINAL: 黃飛鴻 (Wong Fei Hung)
ANNEE DE SORTIE : 1991
GENRE : ACTION, HISTOIRE
REALISATEUR : TSUI HARK
BONUS: Prix du meilleur réalisateur, meilleure musique, meilleures chorégraphies, meilleure montage au Hong Kong Film Awards en 1992
INSPIRE DE: Wong Fei Hung
CASTING :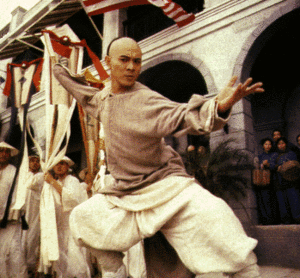 Jet Li (The Master, 1989; Tai Chi Master, 1993; Fist of legend, 1994; L'arme fatale 4, 1998; Romeo doit mourir, 2000; Hero, 2002; Les seigneurs de la guerre, 2007; Le royaume interdit, 2008; La Momie 3, 2008)
aka Wong Fei Hung
YUEN BIAO (La fureur de vaincre, 1972; La fureur du dragon, 1972; Opération dragon, 1973; The tournament, 1974; Combat de maîtres, 1976; Le jeu de la mort, 1978; Légende de Zu, 1983; Marin des mers de Chine, 1983; Shanghai Kid, 2000)
aka Leung Fun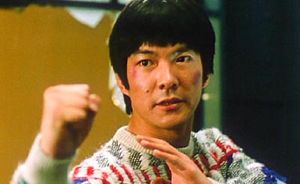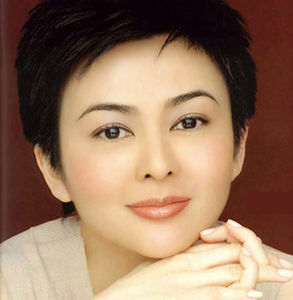 ROSAMUND KWAN (Mister Dynamite, 1987; Tricky brains, 1991)
aka 13e tante
SYNOPSIS: A la fin du XIXe siècle à Fa Shan, en Chine du Sud. Tandis que les puissances coloniales européennes et américaines s'y affrontent pour le contrôle du commerce maritime, les premiers signes d'occidentalisation commencent à percer dans la société chinoise. Dans ce climat politique tendu, Wong Fei-hung, docteur en médecine chinoise, maître de kung-fu et chef instructeur de l'armée du Dragon Noir, est chargé par le commandant Lau de maintenir l'ordre durant les guerres qui éloignent ses troupes de la région, afin de sauvegarder ce qui reste de paix et de stabilité.
Disponible sur Amazon
OST: Jackie Chan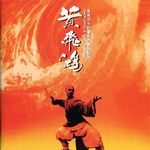 Disponible sur Nautiljon
TRAILER:
26 avril 2010
FESTIN CHINOIS
LE FESTIN CHINOIS
ORIGINE: HONG KONG
TITRE : LE FESTIN CHINOIS
TITRE ORIGINAL: 金玉滿堂 (Jin yu man tang)
ANNEE DE SORTIE : 1995
GENRE : COMEDIE
REALISATEUR : TSUI HARK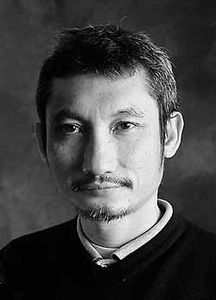 PHOTOGRAPHE: PETER PAU
CASTING :
LESLIE CHEUNG (Adieu ma concubine, 1993; Cendres du temps, 1994; Happy together, 1997)
aka Chiu
ANITA YUEN (He's a woman, she's a man, 1994; C'est la vie mon chéri, 1994; Till death do us apart, 1998; Protégé, 2007; Love exchange, 2008; Born rich, 2009)
aka Ka Wai
KENNY BEE (Happy family, 2002; Inital D, 2005; A chinese tall story, 2005)
aka Kit
SYNOPSIS: Refusant de faire carrière en tant que petite frappe dans la pègre locale, Chiu décide de devenir maître cuisinier. Introduit dans un restaurant, il devient le larbin du patron et le nouveau favori de sa fille, passablement excentrique. Le restaurant se retrouve menacé par un maître cuisinier mongol, qui lui lance le défi du Festin Chinois...
VIDEO: Extrait du film
Disponible sur Amazon