05 septembre 2012
GENTLEMAN DIGNITY
GENTLEMAN DIGNITY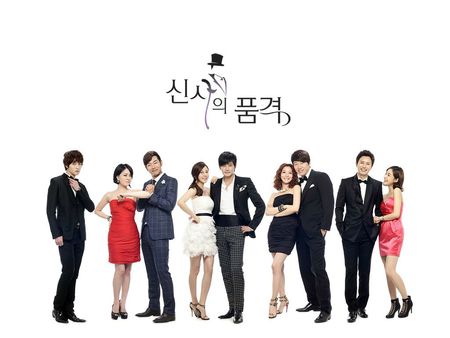 ORIGINE: COREE
TITRE : GENTLEMAN DIGNITY
TITRE ORIGINAL: 신사의 품격
ANNEE DE SORTIE : 2012
GENRE: COMEDIE, ROMANCE
NOMBRE D'EPISODES: 20
DIFFUSEUR : SBS
SITE INTERNET : http://tv.sbs.co.kr/sinsa/
DETAIL : Scenaristes de Secret Garden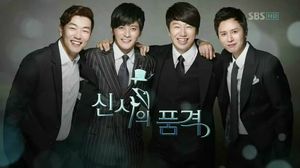 CASTING :
JANG DONG GUN
aka Kim Do-Jin
KIM MIN JUNG
aka Choi Yoon
KIM SU RO
aka Im Tae-San
KIM HA NEUL
aka Seo Yi-Soo
SYNOPSIS : Ce drama tourne autour des quatre personnages masculins age de la quarantaine, leurs carrieres respectives et leurs histoires d'amour.

OST : Kim Tae Woo, Lee Hyun, V.A.
TRAILER :
13 septembre 2010
ATHENA GODDESS OF WAR
ATHENA: GODDESS OF WAR
ORIGINE: COREE
TITRE : ATHENA: GODDESS OF WAR
TITRE ORIGINAL: 아테나: 전쟁의 여신
ANNEE DE SORTIE : 2010
GENRE: ACTION/ DRAME
NOMBRE D'EPISODES: a venir
DETAIL: Spin off de IRIS
DIFFUSEUR: SBS
JUNG WOO SUNG (The restless, 2006; The good, the bad and the weird, 2008; Reign of assassins, 2010)
aka Lee Jeong Woo
CHA SEUNG WON (Blood rain, 2005; Over the border, 2006; Eye for an eye, 2008; Secret, 2009)
aka Son Hyeok
SU AE (Once in a summer, 2006; Sunny, 2008; The sword with no name, 2009)
aka Yun Hye In
LEE JI A (The story of the first kings four gods, 2007; Beethoven Virus, 2008; Style, 2009)
aka Han Jae Hee
CHOI SI WON (Batlle of wits, 2006; Attack on the pin up boys, 2007; Oh my lady, 2010; Glamorous challenge, 2011)
aka Kim Joon Ho
KIM MIN JONG (Mr Butterfly, 2003; The return of Iljimae, 2008; A man called god, 2010)
aka Kim Ki Soo
SYNOPSIS: Le groupe terroriste connu sous le nom d' "Athena" et dirigé par le machiavélique Son Hyeok menace la Corée du Sud et le monde entier. Le rôle de l'agent spécial Lee Jeong Woo de l'agence NTS (National Anti-Terrorist Service) est de déjouer leurs plans.
OST: Park Hyo Shin
TRAILER: