21 décembre 2012
THREE KINGDOMS RPG
THREE KINGDOMS RPG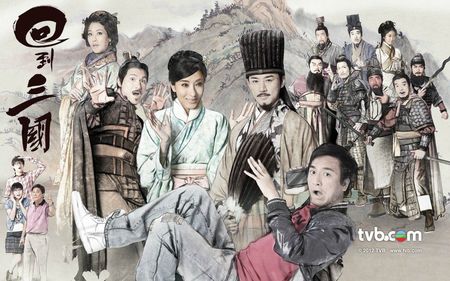 ORIGINE: HONG KONG
TITRE : THREE KINGDOMS RPG
TITRE ORIGINAL : 回到三國
ANNEE DE SORTIE : 2012
GENRES : HISTORIQUE, SCIENCE FICTION
NOMBRE EPISODES : 25
DIFFUSEUR : TVB
SITEWEB : http://programme.tvb.com/drama/threekingdomsrpg

CASTING :
KENNETH MA (To grow with love, 2006; The brink of law, 2007; D.I.E, 2008; The master of Tai Chi, 2008; Speech of silence, 2008; Man in charge, 2009; Born rich, 2009; In the chamber of bliss, 2009; Grace under fire, 2011; The hippocratic crush, 2012)
aka Szema Shun
RAYMOND LAM (Eternal happiness, 2002; Survival Law, 2003; Yummy yummy, 2005; La femme desperado, 2006; Heart of greed, 2007; The master of tai chi, 2008; The four, 2008; The mysteries of love, 2010; Men with no shadow, 2011; High and low, 2012)
aka Zhuge Liang
TAVIA YEUNG (Twin of Brothers, 2004; The academy, 2005; Dicey business, 2006; A pillow case of mystery, 2006; Heart of greed, 2007; Moonlight resonance, 2008; Sweetness in salt, 2009; Cupid cupid, 2010; Men with no shadow, 2011; Yes sir sorry sir, 2011; The rippling blossom, 2011)
aka Song Yau
SYNOPSIS : Szema Shun est un accro aux jeux videos qui va voyager dans le temps et se retrouver au temps des Trois Royaumes, va rencontrer des personnages historiques. Il devient le confident et conseiller de Zhuge Liang et va utiliser des strategies modernes pour surmonter les problemes et conflits. Shun va egalement faire la connaissance d'une servante dans le royaume.Il a toujours la possibilite d'entrer en contact avec sa soeur avec son smartphone.
OST : Raymond Lam
CLIP :
等你回来 par Raymond Lam
Credit : Lilian Yoong Zi Ying
25 septembre 2012
AYUU NOUVEL ALBUM
AYUU NOUVEL ALBUM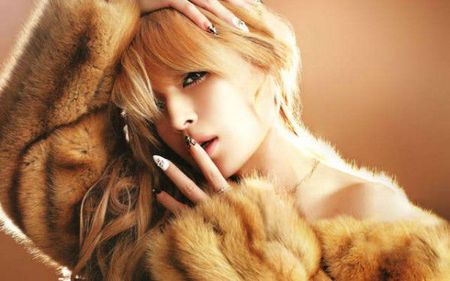 Après une saison estivale bien remplie avec la sortie de son album A summer best, la reine de la pop japonaise vient d'annoncer la sortie d'un nouvel album pour la fin de l'année. Un nouvel album simplement intitulé LOVE qui marquera le début des célébrations de son 15e anniversaire de carrière au 08 avril 2013.
Constitué d'une dizaine de chansons remixées ou en version instrumentale, pour LOVE, Ayumi Hamasaki a personnellement composé 3 chansons inédites : "Song 4 u", "Melody" et "Missing".
Le single phare de ce nouvel opus est "Song 4 u", thème musicale du jeu video Tales of Xillia 2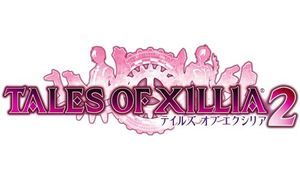 TRACKLIST :
01. Song 4 u (Original mix)
02. Meloy (Original mix)
03. Missing (Original mix)
04. You & Me (Remo-con rmx – Extended)
05. You & Me (SHINICHI OSAWA remix)
06. Song 4 u (Orchestra version)
07. Melody (remix)
08. Missing (remix)
09. Song 4 u (Instrumental)
10. Melody (Instrumental)
11. Missing (Instrumental)
12. You & Me (Instrumental)
Plus d'informations sur le site officiel : http://www.avexnet.or.jp/ayu/jp/discography/album/AVCD-48590.html
TITRE ALBUM : LOVE
DATE : 08/11/2012
TITRE SINGLE : Song 4 u
VIDEO :
Credit : hamasaki ayumi
Source : Tokyohive
Pichu ~
28 mai 2011
MIZUSHIMA HIRO EN... NINJA BLOND
MIZUSHIMA HIRO EN... NINJA BLOND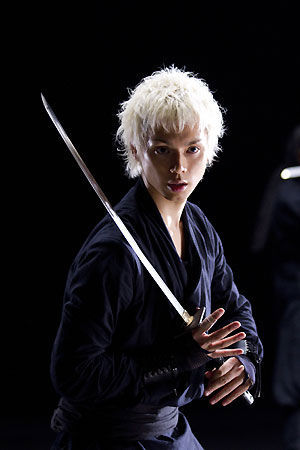 Retour de la star du petit écran japonais, Mizushima Hiro?
Oui le temps d'une publicité et plutôt insolite.
Le chouchou des demoiselles revient avec une chevelure courte blonde platine dans la peau d'un personnage ninja!
En collaboration avec un site de jeux videos pour téléphone portable, Mobage, la vedette nippone fait un brève retour sur nos écrans. L'égérie était bel et bien présente à l'événement du site à Tokyo - avec un look tout à fait radical et novateur. Son comeback sur le devant des flashs après près d'un an d'absence a été souligné par l'intéressé et a déclaré "vouloir créer de nouvelles opportunités de rencontrer ses fans à l'avenir". Bonne nouvelle !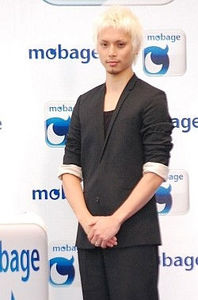 Lui qu'on adore dans les mélodrames, revient en homme d'action et avoue avoir eu du mal au début du tournage :
"I was little clumsy at first, but I was able to enjoy the shoot until the end because the atmosphere was very nice." According to Mizushima, he and DeNA are planning to hold a project for the disaster relief together, as he said, "We are currently making progress to start a project for the victims. We will be able to make an official announcement someday." (c) allkpop
Découvrez ci-dessous les 30s de Mizushima Hiro en shinobi des temps modernes!
VIDEO:
Source: tokyohive
Pichu ~
04 décembre 2010
ARASHI POUR NINTENDO WII
ARASHI POUR NINTENDO WII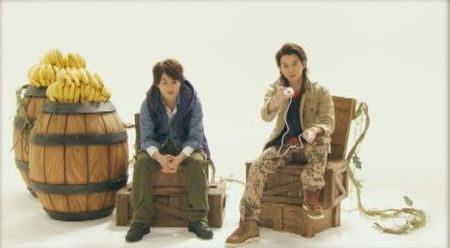 A la recherche d'idées cadeaux de Noel?
Les jeux vidéos tiennent une place très importante chez les enfants et les grands enfants. PSP, Xbox, Wii et maintenant Kinect, autant de plate-formes que de variétés de jeux: simulation, mini-jeux, jeu de sports, jeu de combats. Il y en a pour tous les goûts et pour tous les âges.
Tout comme les garçons de leur génération, les ARASHI sont férus de jeux vidéos. Ils l'ont démontré en Juin dernier avec la promotion du jeu WII PARTY.
Alors que Mario fête ses 25ans, Sakurai Sho et Matsumoto Jun ont répondu à l'appel du singe le plus sympathique du petit écran: Donkey Kong. Pour Nintendo Wii, ils ont testé Donkey Kong returns et ont tourné la pub.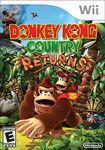 Jeu en vente dès le 9 Décembre.
(c)Nintendo
VIDEO:
Source: Tokyohive
Pichu ~
01 juillet 2010
JAPAN EXPO
JAPAN EXPO 2010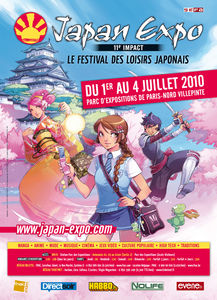 Top départ pour 4 jours de folie au Parc des Expositions de Paris. Sous un soleil de plomb, les fans de manga, cosplay, jeux videos, J-pop, arts martiaux, se retrouvent pour leur rendez-vous annuel.
Les organisateurs du plus grand événement des cultures asiatiques en France ont frappé fort pour l'édition 2010 en invitant entre autre, l'auteur des cultissimes séries City Hunter et Cat's Eyes, Tsukasa Hojo, mais également le créateur du jeu video Metal Gear Solid, Hideo Kojima.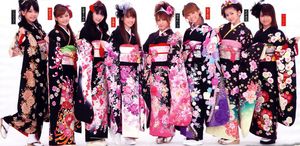 La passion de tous les amateurs de J-Pop pourra être satisfaite cette année avec, non plus les AKB48, mais le girls band, Morning Musume (actif depuis 1997!).
Que dire de plus que si vous êtes sur paname entre le 1er et le 4 juillet, foncez à la Japan Expo!
Evénement: du 01 juillet 2010 au 04 juillet 2010
Sources: http://www.japan-expo.com/
Dossier "Une Japan Expo très animée", 20mn, Jeudi 1er Juillet 2010, Joel Métreau, Stéphane Leblanc, J.M.
Pichu ~
27 avril 2010
FINAL FANTASY VII
FINAL FANTASY VII: ADVENT CHILDREN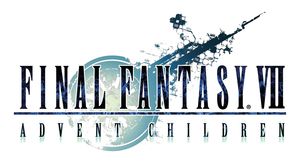 ORIGINE: JAPONAISE
TITRE : FINAL FANTASY VII: ADVENT CHILDREN
TITRE ORIGINAL: ファイナルファンタジーVII アドベントチルドレン
ANNEE DE SORTIE : 2005
GENRE : FANTASY, ACTION
REALISATEUR : TETSUYA NOMURA, TAKESHI NOZUE
STUDIO: SQUARE ENIX
INSPIRE DE: Jeux vidéos Final Fantasy VII
SYNOPSIS: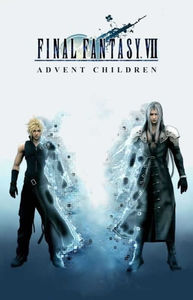 Cloud Strife, ancien soldat devenu mercenaire, luttant avec les souvenirs de son passé, décide de mener une vie solitaire dans une ville tranquille. Un jour, Cloud reçoit l'appel d'un dénommé Kadaj, un homme mystérieux qui lui demande d'assurer sa protection. Losque Kadaj, Loz, et Yazoo, tout trois frères commencent à rechercher leur "mère", ils décident bientôt de prendre possession de l'orphelinat où Cloud a élu domicile.
OST: NOBUO UEMATSU
"For the reunion"
TRAILER:
Disponible sur Amazon