15 septembre 2012
ACROBATIE AERIENNE DE CONFUCIUS
ACROBATIE AERIENNE DE CONFUCIUS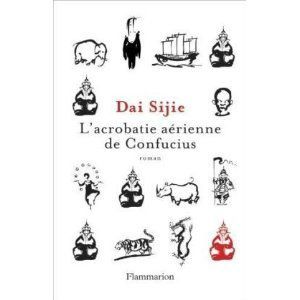 (c) Flammarion
TITRE: ACROBATIE AERIENNE DE CONFUCIUS
ORIGINE: CHINE
AUTEUR: DAI SIJIE
EDITEUR FRANCAIS : FLAMMARION LETTRES
DATE DE SORTIE: 2009
NOMBRE DE PAGES: 256
RESUME: " La journée du 1er février 1521 fut ensoleillée, à Pékin. Dans son palais, Sa Majesté - certains lecteurs doivent connaître son surnom : la Quinte Souveraine - présida l'audience matinale pour la dernière fois. Voilà un surnom qui mérite des éclaircissements : connu pour sa peur obsessionnelle de la mort, cet empereur apparaissait toujours, en public ou en privé, accompagné par quatre sosies qui, non seulement lui ressemblaient comme des gouttes d'eau, mais avaient atteint une telle perfection dans l'art de synchroniser leurs mouvements, leurs mimiques, leurs paroles que personne ne pouvait dire lequel d'entre eux était le vrai, pas même sa mère, ni l'Impératrice ou les concubines auxquelles il accordait ses faveurs, encore moins ses ministres. "
Disponible sur Amazon
AUTRES OUVRAGES DU MEME AUTEUR:
Balzac et la petite tailleuse chinoise, 2000, Gallimard
Par une nuit ou la lune ne s'est pas levee, 2008, Gallimard
07 septembre 2012
PAVILLON DES PIVOINES
PAVILLON DES PIVOINES
(c) Flammarion
TITRE: PAVILLON DES PIVOINES
ORIGINE: USA-CHINE
AUTEUR: LISA SEE
SITE INTERNET AUTEUR : http://www.lisasee.com/
EDITEUR FRANCAIS : FLAMMARION
DATE DE SORTIE: 2008
NOMBRE DE PAGES: 429
RESUME: Chine, XVIIe siècle. Recluse dans les luxueux appartements des femmes, Pivoine tue le temps avant son mariage. Mais plutôt que de se livrer aux exercices convenables - broderie ou chant -, elle préfère se plonger dans de dangereuses lectures qui exaltent l'amour fou. Lorsque, à l'occasion de son anniversaire, son père lui permet d'assister, cachée derrière un paravent, à la représentation de son opéra favori, Pivoine s'éprend d'un élégant poète. La passion brûlera la jeune fille et l'emmènera dans un voyage qui durera bien au-delà de sa propre mort... (source : editeur)
Disponible sur Amazon
AUTRES OUVRAGES DU MEME AUTEUR:
Fleur de Neige, 2007, J'ai Lu Roman
Filles de Shanghai, 2012, J'ai Lu Roman
29 octobre 2010
TOKYO SORA
TOKYO SORA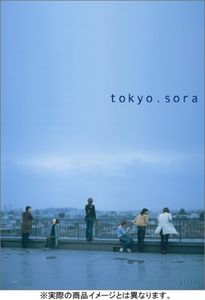 ORIGINE: JAPON
TITRE : TOKYO SORA
ANNEE DE SORTIE : 2002
GENRE: DRAME
REALISATEUR: HIROSHI ISHIKAWA
CASTING:
YUKA ITAYA (Sky high, 2003; Anego, 2005; Akihabara@deep movie, 2006; Hotaru no hikari, 2007; Aishiteru, 2009; The Eighth Day, 2010)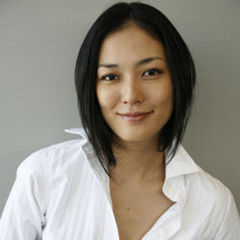 aka Yoko
HARUKA IGAWA (O-oku movie, 2006; Junjo kirari, 2006; The investigation game, 2007; Ikigami, 2008; Room of king, 2008;Tokyo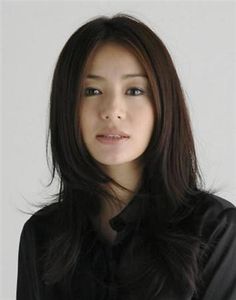 sonata, 2009; A good husband, 2010)
aka Yuki
MANAMI HONJOU
SYNOPSIS: Ce long métrage suit la vie de six femmes à Tokyo. La dure réalité, la solitude, la fragilité des rêves, des romances fugaces. Seul le ciel au-dessus de la ville a la capacité de voir au-delà de tous ces tracas. Vivant leur vie de la meilleure et de la pire des façons qu'elles peuvent chaque jour.
OST: Yoko Kanno
VIDEOS:
Trailer
Extrait de l'OST "Tryp full song" (acapella)
03 septembre 2010
SUNGKYUNKWAN SCANDAL
SUNGKYUNKWAN SCANDAL
ORIGINE: COREE
TITRE : SUNGKYUNKWAN SCANDAL
TITRE ORIGINAL: 성균관 스캔들
ANNEE DE SORTIE : 2010
GENRE: COMEDIE/ ROMANCE
REALISATEUR: Kim Won Suk
NOMBRE D'EPISODES: en cours
DIFFUSEUR: KBS2
SITE OFFICIEL: http://www.kbs.co.kr/drama/scandal/
INSPIRE DE: roman de Jung Eun Gwol The Lives of Sungkyunkwan Confucian Scholars 1 & 2
CASTING:
MICKY YOOCHUN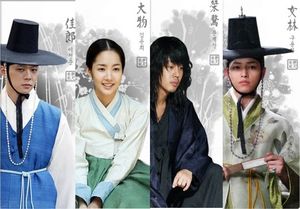 aka Lee Sun Joon
PARK MIN YOUNG (Hometown legends, 2008; Running, 2010)
aka Kim Yoon Hee
SONG JOONG KI (Frozen flower, 2008; Will it snow for Christmas, 2009)
aka Goo Yong Ha
YOO AH IN (Strongest Chil Woo, 2008; The man who can't get married, 2009)
aka Moon Jae Shin
SYNOPSIS: Ce drama historique se déroule dans l'Université Sungkyunkwan pendant l'ère Joseon, autour des exploits et romances de quatre personnages. Quand son cadet décède de malade, Kim Yoon Hee intègre l'école à sa place déguisée en garçon et devient ami avec Lee Sun Joon, très riche et la tête pensante de gang, dont Goo Yong Ha et Moon Jae Shin font partie.
OST:
TRAILER:
29 mai 2010
LUST CAUTION
LUST, CAUTION
(C) 10x18
TITRE: LUST, CAUTION
TITRE ORIGINAL: 色、戒
ORIGINE: CHINE
AUTEUR: EILEEN CHANG

NOM ORIGINAL: 张爱玲
DATE DE NAISSANCE: 30 septembre 1920
EDITEUR FRANCAIS : 10x18
DATE DE SORTIE: 2006
NOMBRE DE PAGES: 175
BONUS: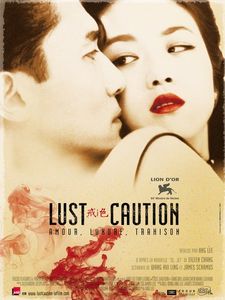 Adaptation cinématographique par Ang Lee en 2007, avec Tony Leung Chiu Wai, Lee Hong Wang et Tang Wei (musique: Alexandre Desplat) et qui a remporté le Lion d'Or du meilleur film à la Mostra de Venise en 2007
RESUME: Shanghai au tournant des années 1930, ville cosmopolite et société tiraillée entre archaïsme et modernité. C'est dans ce décor insolite et raffiné en trompe-l'œil qu'évoluent, avec grâce et une suprême élégance, les héroïnes des quatre nouvelles réunies dans ce recueil. Eileen Chang évoque ainsi plusieurs destins de jeunes filles qui découvrent, chacune à sa manière, le frisson annonciateur des premiers émois, les élans du cœur, l'ivresse de la passion. Mais qui toutes finissent, au terme de leur éducation sentimentale, par se brûler les ailes à la flamme d'un amour impossible.
Disponible sur Amazon
OEUVRES DU MEME AUTEUR:
- La cangue d'or (2000)
- Rose rouge et rose blanche (2001)
- Un amour dévastateur (2005)
19 mai 2010
TOMBEAU DES LUCIOLES
LE TOMBEAU DES LUCIOLES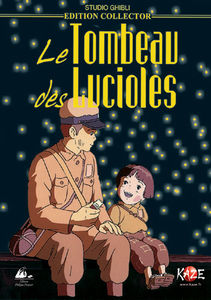 ORIGINE: JAPONAISE
TITRE : LE TOMBEAU DES LUCIOLES
TITRE ORIGINAL: 火垂るの墓
ANNEE DE SORTIE : 1988
GENRE : DRAME
REALISATEUR: ISAO TAKAHATA
INSPIRE DE: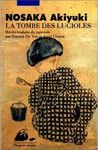 nouvelle d'AKIYUKI NOSAKA, La tombe des lucioles
STUDIO: GHIBLI
LICENCE: Kaze
SYNOPSIS: Durant l'été 1945, au Japon, deux enfants, Seita et sa petite sœur Setsuko, se trouvent livrés à eux-mêmes après la mort de leur mère, suite au bombardement de Kobe par les armées américaines . Après avoir vainement tenté de contacter leur père, un officier supérieur de la Marine impériale japonaise, Seita et Setsuko partent habiter chez une tante éloignée. Cette femme aux valeurs traditionalistes exerce un poids moral croissant sur les deux enfants, et ils finissent par se réfugier dans un abri désaffecté. Celui-ci est illuminé la nuit par des milliers de lucioles.
Disponible sur Amazon
OST:
Yoshio Namiya
Disponible sur OST Center
TRAILER:
06 mai 2010
BAGUETTES CHINOISES
CHINOISES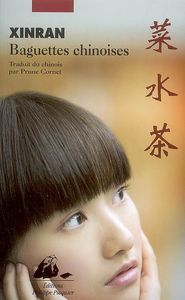 (C) Piquier
TITRE: BAGUETTES CHINOISES
ORIGINE: CHINE
NOM ORIGINAL: 薛欣然
DATE DE NAISSANCE: 1958
EDITEUR FRANCAIS : PIQUIER
DATE DE SORTIE: 2008
NOMBRE DE PAGES: 351
RESUME: "Je vais leur montrer, moi, à tous ces villageois, qui est une baguette et qui est une poutre !" C'est ce cri qui a donné envie à Xinran d'écrire cette histoire. Celle, lumineuse, chaleureuse, émouvante, de trois sœurs qui décident de fuir leur campagne et le mépris des autres, pour chercher fortune dans la grande ville. Sœurs Trois, Cinq et Six n'ont guère fait d'études, mais il y a une chose qu'on leur a apprise : leur mère est une ratée car elle n'a pas enfanté de fils, et elles-mêmes ne méritent qu'un numéro pour prénom. Les femmes, leur répète leur père, sont comme des baguettes : utilitaires et jetables. Les hommes, eux, sont les poutres solides qui soutiennent le toit d'une maison. Mais quand les trois sœurs quittent leur foyer pour chercher du travail à Nankin, leurs yeux s'ouvrent sur un monde totalement nouveau : les buildings et les livres, le trafic automobile, la liberté de mœurs et la sophistication des habitants...
Disponible sur Amazon
OEUVRES DU MEME AUTEUR: Chinoises (2005); Funérailles célestes (2005); Mémoire de Chine (2010)