25 août 2012
G-DRAGON SOLO COMEBACK [UPDATE]
G-DRAGON SOLO COMEBACK TEASER
Le leader des Big Bang, G-Dragon, n'en est pas a ses premieres activites solo, pourtant pour son grand retour 2012, sous le signe du dragon, le jeune prodige coreen revele aujourd'hui un nouveau titre a la hauteur de ses debuts "Heartbreaker".
L'integralite du clip sera devoile le 25 aout. En attendant, decouvrez ci-dessous le teaser du nouveau single de G-Dragon, intitule "One of a kind".
TITRE SINGLE : One of a kind
DATE : 25/08/2012
TEASER :
(c) BIGBANG Youtube
[UPDATE 25.08.2012]
D-day pour tous les fans du rappeur coreen le plus celebre !
Decouvrez son premier clip de l'annee en solo :
Pour plus d'informations, suivez de pres le reseau de la star :
Facebook officiel : http://www.facebook.com/GDRAGON
Twitter YG : http://twitter.com/ygent_official
ME2DAY : http://me2day.net/ygonair
Source : allkpop
Pichu ~
21 mars 2012
TOP/ G-DRAGON DUO AVEC PIXIE LOTT
TOP/ G-DRAGON DUO AVEC PIXIE LOTT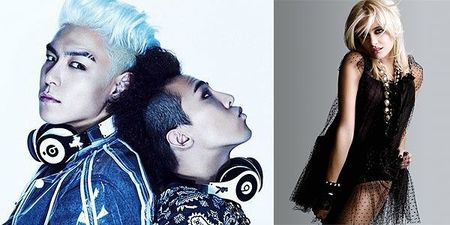 Quand les medias occidentaux parlent de l'impact grandissant de la Hallyu wave dans la culture pop mondiale, ils avaient vu juste. Apres les tournees internationales des JYJ, Girls Generation, B2ST et bien d'autres encore, les duo ou collaborations avec les grands artistes anglophones voient de plus en plus le jour.
On se souvient de la collaboration reussie entre le trio JYJ et Kanye West, celle a venir entre les 2NE1 et Will I.AM des Black Eyed Peas, le duo surprise et surprenant entre les deux rappeurs des BIG BANG, TOP et G-DRAGON, avec la jeune chanteuse anglaise Pixie Lott.
L'artiste et interprete du tube mondial "Cry me out" vient associer son univers avec celui des coreens pour la sortie de la version japonaise de son album : Young Foolish Happy. Le single est intitule "Dancing on my own" est un beau mariage, au point d'etre le gros coup de coeur de l'Asia Fighting Team !
Sans plus attendre, enjoy ci-dessous l'integralite audio du duo TOP/ GD et Pixie Lott !
TITRE ALBUM :
Young Foolish Happy
TITRE SINGLE : Dancing on my own
Disponible sur Itunes
AUDIO :
(c) bunnibel youtube
Source : allkpop
Pichu ~
15 février 2012
BIG BANG COMEBACK [UPDATE]
BIG BANG COMEBACK PHOTOS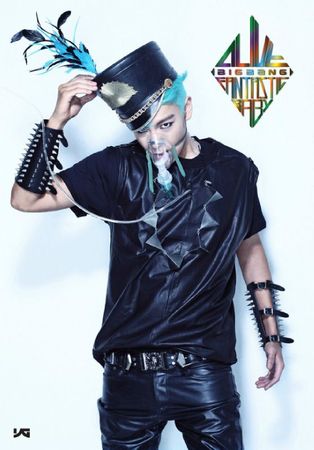 Plus qu'attendu comme le Messie, le retour officiel des BIG BANG - avec des vrais singles inedits - en cette annee 2012 suscite l'attention la plus assidue de tous les netizens du monde (de la Kpop).
Apres avoir recu la recompense la plus prestigieuse et internationale il y a quelques mois en Irlande, G-Dragon et ses acolytes se doivent de faire la prouesse de confirmer au monde entier que ce prix ne leur est pas vole. Bien sur, chers VIPS lecteurs, vous savez que ces 5 jeunes coreens meritaient amplement ce titre (car vous y avez contribue en votant !) mais surtout vous connaissez toute la palette du talent de ces artistes.
Comme de vrais champions du monde, comment vont-il faire pour nous surprendre a nouveau?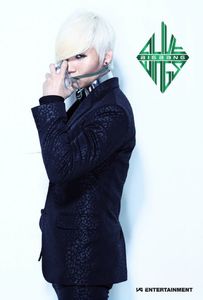 Comment creer la surprise alors qu'ils ont a leur actif de nombreux hits, et meme all-kill singles comme les appellent certains internautes : "Lies", "Haru Haru", "Number 1", "Tonight", etc.
Voici la tracklist du nouvel opus creee par les membres de la famille YG. On y retrouve a plusieurs reprises la participation de leur sunbae, Teddy.
TRACKLIST :
01. Intro (Alive)
02. Blue
03. 사랑먼지
04. Bad Boy
05. 재미없어
06. Fantastic Baby
07. Wings (Daesung solo)
YG Entertainment devoile depuis plusieurs jours petit a petit des teasers individuels du nouvel album des BIG BANG.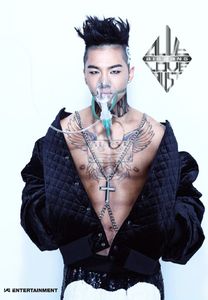 Les garcons auraient-ils besoin d'etre reanime? Au vue des photos de TOP, Daesung et derniement Taeyang, le gimmick du shooting etait le masque a oxygene... Il ne manque plus que les photos du leader et du benjamin du groupe!!
TITRE ALBUM :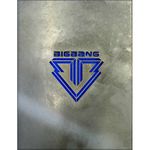 Vol. 5 Alive
DATE : 02/03/2012
Prevente disponible sur YesAsia (edition Big Bang)
[UPDATE 16.02.2012]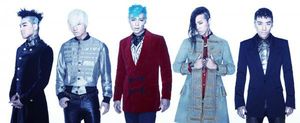 Plus besoin d'attendre. YGE met fin a votre supplice et vous devoile LA photo du groupe au complet et deux photos du leader et rapper des BIG BANG, le seul et l'unique G-DRAGON.
Toujours dans l'originalite (meme au sein de son groupe), lui n'a pas de masque a oxygene mais une longue chevelure sur le cote et un visage glace !!! Seung-ri egalement n'a pas de masque a oxygene, mais comme Taeyang une chaine sur son torse et une coupe a la Playmobile.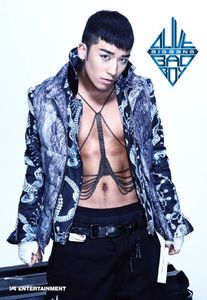 Pour surencherir sur ces news, une video interview de G-Dragon a ete poste sur la chaine Youtube officielle du groupe au sujet de leur nouveau single "Blue".
Bonus ci-dessous un extrait audio du single.
TEASER :
(c) mharclawrence18 Youtube
VIDEO :
(c) BIGBANG Youtube
Source : allkpop
Pichu ~
01 février 2011
GDTOP NOUVEAU CLIP
GDTOP NOUVEAU CLIP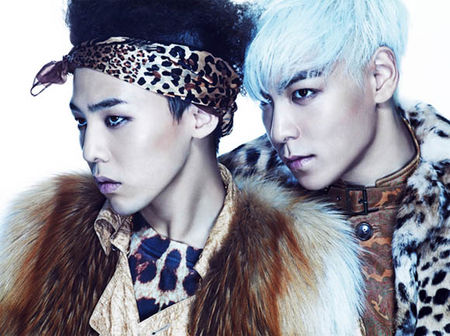 A moins d'un mois avant le retour des 5 BIG BANG sur scène, les deux rappers du groupe continuent leur petit bout de chemin.
S'endormir dans les bras de G-Dragon ou TOP? Que toutes les VIP calment leur rythme cardiaque!!
Les figurantes aux côtés de nos héros ne sont là que pour le bien de leur nouveau clip vidéo "Baby good night". Le single le plus hot de leur album était très attendu et ne déçoit pas.
Une atmosphère à la fois cosy, chic et glam', en parfaite osmose avec l'image des deux, se dégage des 3mn de vidéo.
TITRE SINGLE: Baby good night
VIDEO:
Source: MTV K
Pichu ~
10 janvier 2011
SEUNG RI SOLO COMEBACK [UPDATE]
SEUNG RI [BIG BANG] SOLO COMEBACK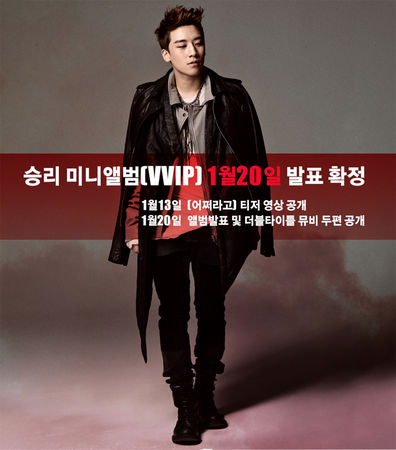 (c) YGE
Le maknae du groupe VIP, BIG BANG, annonce son mini-album entier pour lui tout seul.
On se souvient de son hot et hit single "Strong baby" extrait de l'album Remember. Cette fois-ci, Seung Ri aka VI revient avec son nouveau bébé VVIP, prévu à terme pour le 20 Janvier. Il va promouvoir deux singles à la fois "VVIP" et "What do you want me to do".
Les deux clip vidéos sortiront le même jour que son album. Mais un premier teaser est annoncé pour le 13 Janvier - soit dans 3 jours seulement.
Voici ci-dessous la tracklist du mini-album où on retient la participation du leader, G-Dragon, et de la star montante, IU.
TRACKLIST:
01. VVIP
02. What do you want me to do
03. Open the window (feat G-Dragon)
04. Magic
05. I know (feat IU)
06. White love
07. Outro (in my world)
TITRE ALBUM: VVIP
TITRE SINGLE: VVIP
DATE: 20/01/2011
En attendant du nouveau de Seung Ri, ré-visionnez son précédent solo clip "Strong baby":
(c) BIGBANG Youtube
UPDATE:
TEASER "What do you want me to do"
Source: MTV K
Pichu ~
03 janvier 2011
GDTOP "KNOCK OUT" CLIP
GDTOP "KNOCK OUT" CLIP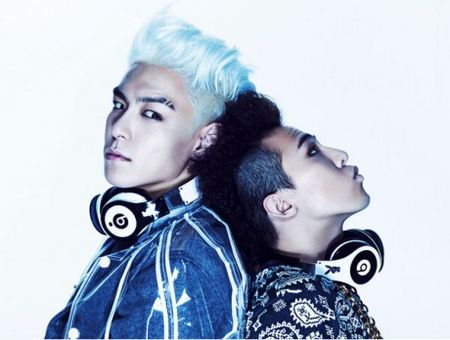 Le duo phare de YG Entertainment continue son comeback avec la sortie du clip de "Knock out". Après leur retour - le plus onéreux du showbiz - sur Mnet coundown, l'unité G-Dragon et TOP des BIG BANG vient dévoiler via LG un nouveau clip 100% original et humoristique. En vrai playboys, les deux rappers mènent de bout en bout le spectacle.
TITRE SINGLE: Knock out
VIDEO:
Source: allkpop
Pichu ~
15 décembre 2010
GDTOP "KNOCK OUT" LIVE @YG CONCERT
GDTOP "KNOCK OUT" LIVE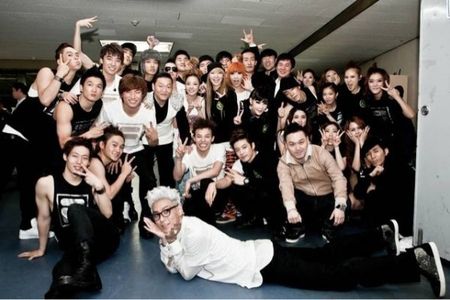 YG Entertainment a certainement décidé de mettre tous les VIPs KO avant la fin d'année 2010.
Absent du showbiz very very longtemps, YGE et ses prodiges sont sur tous les fronts, surtout sur la Toile. Un outil bien utile à la Hallyu pour se répandre plus efficacement et surtout plus rapidement dans le monde entier. Après avoir crée son blog officiel, YG-LIFE, divers chaînes Youtube, elle vient de lancer la chaîne YGConcert.
Un peu plus d'une semaine après leurs concerts YG FAMILY CONCERT, la famille offre gracieusement des vidéos souvenirs. Bien vu pour les nombreux fans absents!!
Quoi de mieux comme cadeau de bienvenue qu'un live 100% inédit?!
Le duo du moment, G-Dragon et TOP, interprètent "Knock out".
ENJOY!
VIDEO:
(c) YGconcert
Source: allkpop
GDTOP COMEBACK
GDTOP COMEBACK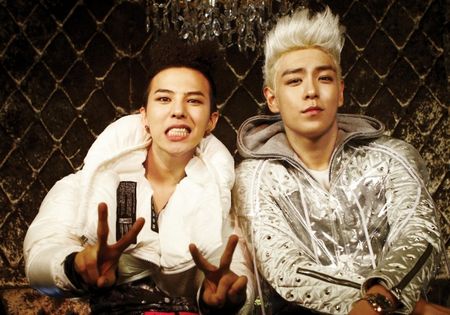 (c) YGE
A tous les VIPs!!!!
C'est officiel! G-Dragon et TOP sont bel et bien de retour !!
Malgré quelques bug pour leur événement comeback, la diffusion des pistes audio de leur nouvel album créent le buzz. Si vous n'avez pas encore eu l'occasion de découvrir les nouvelles chansons signées G-Dragon et TOP, voici ci-dessous les audios [COUP DE COEUR!!!!!] de "Baby good night" et "Oh Yeah" [feat Park Bom].
Pour nous autres francophones, la fin de "Baby good night" laisse entendre du slam en langue de Molière Oui Oui Oui !!!! Même sans ce clin d'oeil français, la chanson est excellente. Concernant la tracklist de leur album [en vente le 24 Décembre], les rappers se sont partagés les tâches.
Tracklist [non confirmé]:
- High High
- Oh yeah [feat Park Bom]
- Bbeokigayo
- Baby good night
- Nightmare
- Today
- Of all days [TOP]
- Oh Mom [TOP]
- What do you want from me [GD]
- Obsession [GD]
Dans le clip "High high", les deux prodiges passent du bon temps dans un club et n'oublient pas leur hype family et font notamment apparaître leurs complices Seung Ri et Taeyang. Les deux rappers avaient expliqué hier durant leur WORLD PREMIERE que le concept de la vidéo était de montrer comment ils font la fête. Pour rendre le clip encore plus crédible, ils y ont donc invité leur entourage. Sympas ces deux gars!!
Que dire de plus à part que l'attente valait le détour?!
Ha Ha Haaaaaa
TITRE: High High
DATE: 15/12/2010
VIDEO:
AUDIOS:
"Baby good night"
[HQ AUDIO] Baby Goodnight - GD & TOP from sushilicious20 on Vimeo.
"Oh Yeah" [feat Park Bom]
Source: MTV K
Pichu ~
14 décembre 2010
GDTOP WORLD PREMIERE
GDTOP WORLD PREMIERE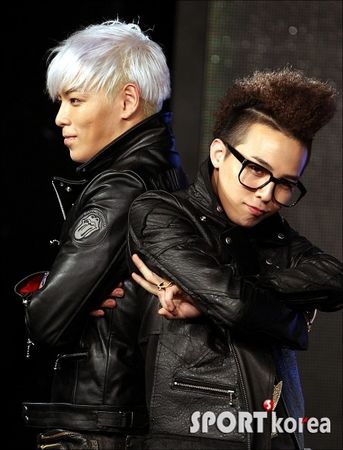 (c) Sport Korea
D-DAY pour tous les VIPs du monde entier!!!
G-Dragon et TOP des BIG BANG ont fait leur grand retour sur Youtube pour leur WOLRD PREMIERE. Un événement qui a lieu aujourd'hui au M-PUB. Les deux rappers ont interprété les pistes de leur nouvel album: "Baby good night", "Oh Mom", "Nightmare", "Today", "What do you want from me", "Bbeokigayo" et bien sûr "High high", "Oh yeah".

(c) YGE
Un show hors norme dans lequel ils ont présenté leur nouveau single, High High/ Oh Yeah. Le single sera mis en vente dès demain mais l'album complet sera disponible dès le 24 Décembre.
D'ici là, malgré les rumeurs, le duo de rappers fera bien son comeback live sur le plateau d'Inkigayo le 19 Décembre.
L'événement a bien sûr donné l'occasion aux journalistes présents d'interroger les deux stars sur leur comeback. Un représentant de YGE a déclaré que ce nouvel album sera différent du style habituel des BIG BANG, et se rapproche des affinités de G-Dragon et TOP, donc plus hip hop et rap:
"G-Dragon and T.O.P are rappers that grew up together dreaming of rap music even before the creation of Big Bang. Their unit album will feature music that is closer to hip hop and rap, than previous songs with Big Bang."
Déclaration du leader des BIG BANG concernant ce comeback à deux, et mentionne également le comeback à 5 à l'avenir:
"Whenever I'm preparing a new album for Big Bang, I always make sure to try a variety of member combinations. Out of everything, T.O.P and I had the most productions, which is what led to this album. Now that it's about to be released, the remaining trio gave us a lot of pressure by saying, 'Hyungs, you guys have to go out and do your best before Big Bang goes out as whole.'"
En bonus, le blog YG-LIFE a posté de nouvelles photos promotionnelles de GD-TOP!!! Un look de bikers à la Sons of Anarchy ou Dracula, au choix.
Source: allkpop
Pichu ~
13 décembre 2010
GDTOP TEASER
GDTOP TEASER
J-1 avant le big show en avant-première de G-Dragon et TOP.
Le WORLD PREMIERE du duo aura lieu demain 14 Décembre à 17h00PM [KST]. Un live dans lequel les deux stars de YGE présenteront leur nouvel album et le clip de "High High" - single prévu pour le 15 Décembre.
Un live exceptionnel qui sera diffusé mondialement via Youtube sur la chaîne officielle des BIG BANG.
Afin d'ajouter un peu de suspense, YG Entertainment vient de dévoiler un teaser d'une trentaine de secondes. Toutefois, ceux et celles qui attendraient un avant-goût de leur nouveau clip seront déçus car le teaser n'est qu'un montage des anciennes apparitions de G-Dragon et TOP.
VIDEO:
(c) BIG BANG
Source: allkpop
Pichu ~