10 octobre 2012
YOU AND I
YOU AND I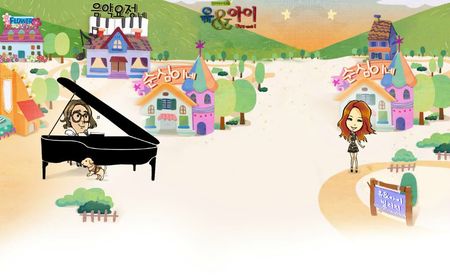 ORIGINE: COREE
TITRE: YOU AND I
TITRE ORIGINAL : 유 & 아이
GENRE: MUSIQUE, TALK SHOW
DIFFUSEUR: SBS
DEBUT: 2012
SITE OFFICIEL : http://tv.sbs.co.kr/uni/

MC : Lee Hyori, Jung Jae Hyung
PRESENTATION: Remplacant l'emission de Kim Jung Eun 'Chocolate', U & I est un nouveau concept d'emissions de varietes, melangeant talk show et music show.
GUESTS :
EPISODE 1 - IU, UV, Lucid Fall
EPISODE 3 - BIG BANG
EPISODE 5 - Jay Park, Kim Wan Sun
VIDEOS :
Extrait de l'episode 3

Big Bang You And I VOSTFR par bigbangfansubfrance
Extrait de l'episode avec Shinhwa
18 mars 2010
CHOCOLATE
KIM JUNG EUN'S CHOCOLATE
TITRE: Chocolate
TITRE ORIGINAL: 김정은의 초콜릿
DEBUT: Mars 2008
NOMBRE EPISODES: 90 (en cours)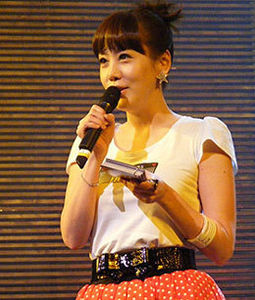 DIFFUSEUR: SBS
MC: Kim Jung Eun
L'actrice vedette du drama Lovers in Paris (2004) et Princess Lulu (2005), Kim Jung Eun, réalise son rêve le 10 mars 2008 en tant qu'hôte de l'émission musicale Chocolate: "I have dreamed of hosting this kind of program for the last five years and I am so happy that I finally can." (trad. "J'ai rêvé de présenter ce genre d'émission ces 5 dernières années et je suis tellement heureuse de pouvoir enfin le faire.")
Au programme: lives et interviews, parsemés de séquences "Just married couple" ou "Sweet recipe".
Quelques épisodes:
KJE
Episode 1: Lee Seo Jin/ Kim Jang Hoon
Episode 2: Gummy & TOP/ Seong Shi Kyeong
Episode 3: Lee So Ra
Episode 4: Lee Beom Soo
Episode 5: Yoon Do Hyun/ Kang San He / Davichi
Episode 6: Lee Seung Hwan / Cha Tae Hyeon
Episode 7: Big Mama / Park Hye Kyeong
Episode 8: Lee Seung Cheol & Yu Mi Ran / Song Yoon Ah & Park Yong Ha
Episode 9: No Brain / Lee Hyeon Woo / Park Jeong Hyeon
Episode 10: Lee Jun Ki / Big Bang
Episode 11: Epik High/ Shin Bong Seon
Episodes récents:
060310 avec CN Blue, Min Kyung Hoon, Hong Kyung Min
http://www.megaupload.com/?d=91NCEC4L
mdp: cashewmaniakpop
130310 avec KARA/ Taecyeon (2PM)/ LeeSang
http://www.megaupload.com/?d=JCIBJF15
Mdp: cashewmaniakpop
Sources: Let's look & Cashewmania