17 février 2013
2NE1 FASHION PHOTOSHOOT
2NE1 FASHION PHOTOSHOOT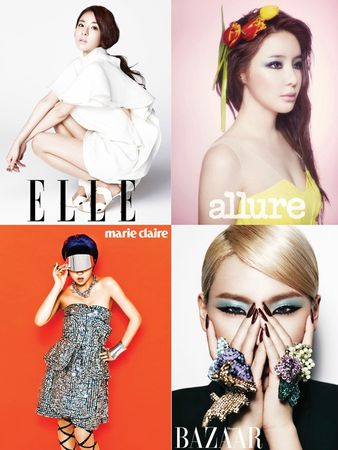 Une nouvelle fois, YG Entertainment fait dans l'originalité !

Les quatre membres des 2NE1 ont participé à un photoshoot pour un magazine de mode différent. Au mois de Mars, les fans du quatuor devront se procurer les revues ELLE (Dara), Marie Claire (Minzy), Harper's Bazaar (CL) et Allure (Bom). Chacune des revues sera disponible en version online et print dès la fin du mois.
Quatre magazines pour quatre filles dans le vent à la personnalité différente mais tout autant charismatique.
Il a été annoncé que le girls band ferait son comeback dans la première moitié de l'année, alors en attendant le jour-j, découvrez divers clichés de CL, Bom, Dara et Minzy.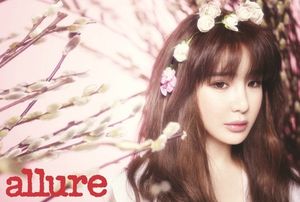 Source : allkpop
Pichu ~
13 octobre 2012
EPIK HIGH COMEBACK [UPDATE]
EPIK HIGH COMEBACK
Le trio magique de YG Entertainment des Epik High prépare un retour très attendu, notamment pour des belles collaborations avec Park Bom des 2NE1 ou la jeune rookie de la famille, Lee Hi.
Il s'agit - déja - du 7e album du groupe coréen. Leur nouveau single, intitulé "It's cold", est d'ors et déja un hit. Ecoutez des maintenant l'intégralité de la piste audio d'une magnifique collaboration. Le single est sorti le 09 octobre dernier, alors que la tracklist complète de leur nouvel opus n'a pas encore été révélée. Sur la jaquette de leur nouvel album, Tablo, Mithra et DJ Tukutz prennent la pose de facon très charismatique, charisme d'autant plus decalé avec un accessoire Mickey pour le moins insolite.
La sortie de ce nouvel album est officiellement prévue pour le 19 octobre prochain.
TRACKLIST :
1. Up [ft. Park Bom]
2. Don't Hate Me
3. A Word That Shouldn't Be Said When In Love
4. It's Cold [ft. Lee Hi]
5. Regrettable [ft. Gaeko of Dynamic Duo]
6. Move Out of the Way
7. Villain
8. Ghost
9. Kill This Love
10. New Beautiful
Restez fidèles au blog pour suivre toute l'actu des vos idols préférés !
TITRE ALBUM : Vol. 7
TITRE SINGLE :
It's cold
DATE : 19/10/2012
AUDIO :
Credit : KimReiko
[UPDATE 19/10/2012]
Le trio des EPIK HIGH dévoile aujourd'hui plus d'informations sur le nouvel et 7e album.
Intitulé 99, YG Entertainment révele que ce titre a plusieurs significations pour le groupe coréen, comme leur amour pour le chiffre 9. Le label a meme révélé quelques explications derriere les 10 titres composant ce nouvel album :
01. "Up" (feat. 2NE1's Park Bom) – "Ce titre est un melange de hip hop old school et de rock, et un travail unique 'power-combi' realisé par l'association Epik High et Park Bom des 2NE1."
02. "Don't Hate Me" - "Une chanson qui represente les courageux etrangers a travers (une melodie) rock alternative, et est en meme temps un single faisant la promotion de la campagne 'Anti-Hate'."
03. "A Word that Shouldn't be Said When in Love" – "(Ce titre) a propos de regretter le passe d'une facon humoristique a travers (une melodie) pop des annees 80's."
04. "It's Cold" (feat. Lee Hi) – "Une chanson sortie en avance qui a gagné le titre "all kill" dans les classements de musique grace aux voix magnifiques des Epik High et Lee Hi."
05. "Regrettable" (feat. Dynamic Duo's Gaeko) – "Une chanson qui associe le rap d'Epik High et la douce voix du membre des Dynamic Duo et a pour resultat un 'duel de la sensibilite de la rue' sur Beatbox."
06. "Move Out of the Way" – "Une chanson pour les vrais fans d'Epik High, qui sera disponible uniquement en version cd (pas version digitale)."
07. "Villain" – "Une super chanson qui crie qu'il vaut mieux etre un incroyable mauvais garcon qu'un hero terne."
08. "Ghost" – "Un triste morceau."
09. "Kill This Love" – "Une chanson sombre, classique, avec des sons electros et dubstep."
10. "New Beautiful" – "Une chanson entrainante pour 'les marginaux' qui endurent et vivent dans une societe inflexible."
Leur nouveau single "Don't hate me" (voir clip ci-dessous) fait partie de la campagne "anti hate".
Pour leur premier retour sur scene ensemble, Bom les rejoindra pour un live sur le plateau d'Inkigayo.
TRACKLIST :
01. UP (feat Park Bom 2NE1)
02. DON'T HATE ME
03. 사랑한다면 해선 안될 말 (WRONG)
04. 춥다 (IT'S COLD) (feat Lee Hi)
05. 아까워 (YOU DON'T DESERVE HER)
FEATURING 개코 OF DYNAMIC DUO
06. 비켜 (GET OUT THE WAY)
07. 악당 (THE BAD GUY)
08. GHOST (INTERLUDE)
09. KILL THIS LOVE
10. NEW BEAUTIFUL
Plus d'infos sur le reseau officiel du trio :
Facebook : http://www.facebook.com/EPIKHIGH
Site officiel : http://www.yg-epikhigh.com/
TITRE ALBUM : 99
TITRE SINGLE : Don't hate me
DATE : 25/10/2012
Prevente disponible sur YesAsia (edition simple)
VIDEO :
Credit : OfficialEpikHigh
Source : MTVK, Allkpop
Pichu ~
01 mars 2012
2NE1 (feat WILL I.AM) TEASER
2NE1 (feat WILL I.AM) TEASER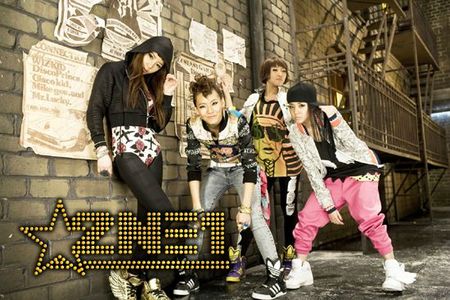 Certainement LE single le plus attendu de l'annee car l'affiche de ce casting a de quoi decrocher tous les awards possibles. Une collaboration de choc, aussi bien culturelle que linguistique, il s'agit bien evidemment de la production du super chanteur et rappeur americain Will I.Am des Black Eyed Peas avec le girls band coreen 2NE1.
Cela fait deja de tres longs mois que l'on parle de cette collaboration allechante, qui avait ete a son summum lors des derniers MAMA a Singapour ou CL avait interprete "Where is the love" avec le groupe US.
Aujourd'hui, une fancam devoile Will I.Am en compagnie du groupe dans une celebre boite de Seoul, le Club Answer, ou il a pris les commandes de la piste en devoilant notamment un extrait d'une future single des girls de YGE.
L'intitule de cette chanson n'a meme pas ete revele et la qualite de la video est moindre mais pour tous les fans, il s'agit d'une info precieuse.
Alors avis aux fans des 2NE1, voici leur possible prochain all kill single !
TITRE SINGLE : Inconnu
TEASER :
Source : allkpop
Pichu ~
26 juillet 2011
2NE1 NOUVEAU TEASER [UPDATE]
2NE1 NOUVEAU TEASER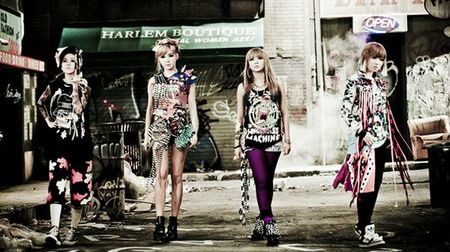 Les homologues des BIG BANG sont toujours aussi en forme et préparent d'arrache-pied la sortie de leur second mini-album pour le mois d'août.
Après deux précédents hits singles "Lonely" et "I am the best", extrait de leur nouvel album, les 2NE1 continuent d'attiser la curiosité de ses fans du monde entier - qui se comptent en millions (via Youtube). Cela en plus du lancement de leur chaîne internationale 2NE1 TV, un début de carrière sur l'échiquier planètaire voit le jour.
A ce sujet, CL déclare:
"It's especially exciting when we go perform overseas and our fans there sing along with our songs. It makes us want to work even harder."
C'est par ce biais que les fans ont découvert un teaser du clip vidéo du nouveau single "Ugly".
Un single inédit du girls band pour lequel un concept underground et hard rock leur a été attribué.
Découvrez ci-dessous une série de clichés prises lors du tournage du clip.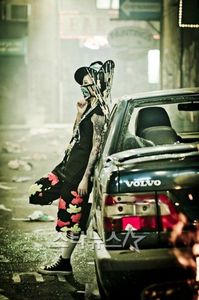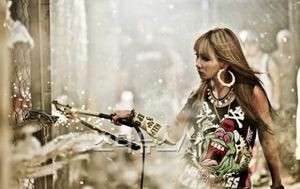 TRACKLIST:
1. I Am The Best (Lyrics, Arrangement & Composition: Teddy)
2. Ugly (Lyrics, Arrangement & Composition: Teddy)
3. Lonely (Lyrics: Teddy / Composition: Teddy, e. knock / Arrangement: Teddy)
4. Hate You (Lyrics, Arrangement & Composition: Teddy)
5. Don't Cry (Lyrics & Composition : Teddy, Lydia Paek / Arrangement : Teddy)
-Bonus Track-
6. Don't Stop The Music (Lyrics & Composition : e. knock / Arrangement : Choi Pil Gang)
TITRE SINGLE: Ugly
TEASER:
[UPDATE]
Clip :
Source: allkpop
Pichu ~
23 juin 2011
2NE1 NOUVEAU SINGLE [UPDATE]
2NE1 NOUVEAU SINGLE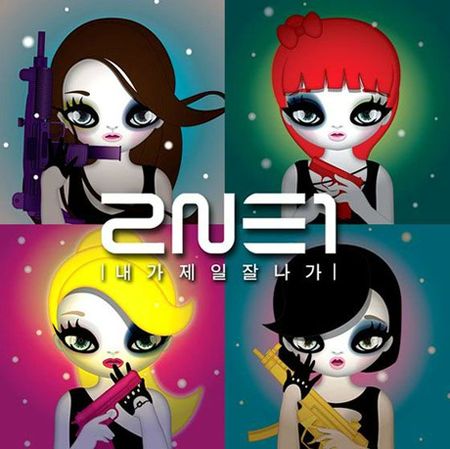 Après leur dernir hit single "Lonely", un certain temps s'est écoulé avant la suite des aventures du quatuor féminin de YG Entertainment.
Après un épisode dramatique et larmoyant, CL, Bom, Dara et Minzy reviennent cartoonesque et guerrière.
Un concept original dans lequel les VIP ladies apparaissent en personnage animé et armé!
Décrit par le producteur Teddy comme un single électro hip hop, dans la veine US des Black Eyed Peas ou de leur précédent hit "Fire", les 2NE1 sont et font forts à nouveau en se démarquant des autres Kpop gurlz.
Découvrez dès maintenant la piste audio du nouveau single des 2NE1 "I am the best".
TITRE SINGLE: I am the best
AUDIO:
[UPDATE 28.06.2011]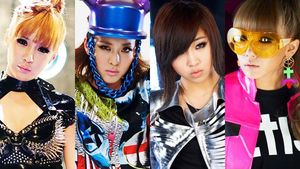 Découvrez la nouvelle photo promo des 2NE1 pour leur "all kill" nouveau single - traduction un single imbattable ou qui cartonne sur tous les fronts. CL et sa bande continue sur le thème totalement original, colorée et fantasque.
L'intégralité du single de "I am the best" vient d'être dévoilé!
VIDEO:
(c) 2NE1 Youtube
Source: allkpop
Pichu ~
10 mai 2011
2NE1 SOLO TEASERS [UPDATE]
2NE1 SOLO TEASERS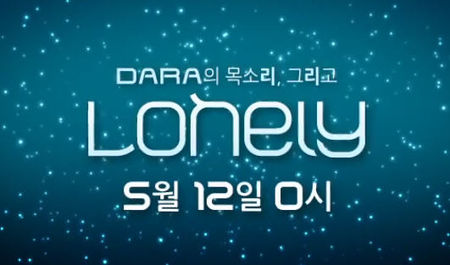 Qui donc agite les netizens de la K-Pop? Les 2NE1 bien sûr.
Plus leur comeback - very very VIP - approche, plus le buzz grandit.
Tout comme leurs homologues masculins, les BIG BANG, chaque membre des 2NE1 a droit à son teaser individuel. Les brèves vidéos de CL, Minzy et maintenant Dara ont déjà été diffusées.
A chacune sa couleur, à chacune son spot.
On vous laisse choisir votre préféré !
TO BE CONTINUED
TITRE SINGLE: Lonely
TEASERS:
Version CL
Version Minzy
Version Dara
Version Bom
[UPDATE 11.05.11]
VIDEO CLIP:
Source: allkpop
Pichu ~
23 avril 2011
PARK BOM [2NE1] SOLO HIT SINGLE
PARK BOM [2NE1] SOLO HIT SINGLE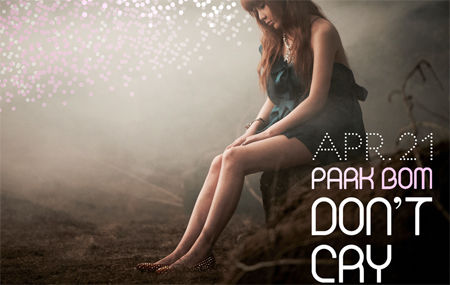 Le comeback du girls band 2NE1 est proche.
La talentueuse chanteuse Park Bom s'émancipe avec un solo single "Don't cry". Le moins que l'on puisse dire est que cela plaît. Cette ballade romantique à la sauce Rnb comme YGE sait si bien le faire a conquis le coeur de nombreux fans de K-pop.
La preuve en est dès le premier jour de sa sortie, le single a grimpé à toute vitesse le sommet des charts comme Mnet ou Melon, détronant les artistes du moment, f(x) ou 4minute, entre autres.
Malgré le succès indéniable auprès des netizens, aucun live n'est prévu au programme en raison des prochaines activités promotionnelles du groupe.
TITRE SINGLE: Don't cry
DATE: 21/04/2011
VIDEO:
(c) 2NE1 Youtube Channel
Source: MTV K
Pichu ~
27 mars 2011
2NE1 POUR ADIDAS
2NE1 POUR ADIDAS
Les plus grandes marques internationales s'arrachent les idols coréennes.
Que ce soit pour Yamaha ou Bean Pole, c'est désormais l'enseigne aux trois bandes qui fait appel aux 2NE1.
Pour l'occasion une collaboration tout à fait spéciale est née, le concept "We are Originals" constitue la trame principale de la nouvelle collection Adidas Originals.
Le 27 Mars, un représentant de la marque allemande annonce d'ors et déjà une série d'événements cet été pour marquer cette collaboration.
"We will be running an official project called 'We Are Originals' with 2NE1, a fashion icon that represents not only Korea, but all of Asia. For the first half of 2011, we have plenty of collaborative programs and events planned, so please look forward to them."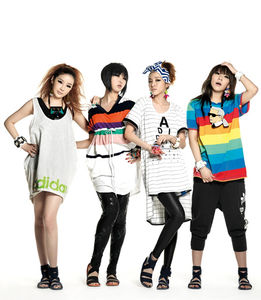 Source: allkpop
Pichu ~
02 décembre 2010
2NE1 CLIP POUR YAMAHA
2NE1 CLIP POUR YAMAHA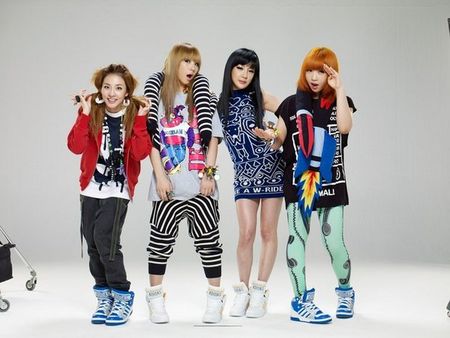 Les très en vogue 2NE1 ont été choisies par YAMAHA pour promouvoir le nouveau modèle de scooter exclusivement pour femme: Yamaha Fiore, en vente en Thaïlande.
Pause marketing avant le big show YG FAMILY ce weekend et après la fin de leurs promos pour To Anyone, avec ce nouveau single "Don't stop the music", les 2NE1 ne restent jamais bien loin de la Hallyu wave.
Un single commercial reste un single et les filles font le job à fond. Teaser, clip vidéo, photos promotionnelles. Dans un clip - pub de près de 4mn, on voit CL, Dara, Bom et Minzy se pavaner avec ou sans scooter dans un décor tantôt futuriste, tantôt James Bond, tantôt LEGO.
Beaucoup de bruits pour rien?! Peu mieux faire mais que demander plus, la K-Pop reste du business...
TITRE SINGLE: Don't stop the music
VIDEO:
Source: allkpop
Pichu ~
28 novembre 2010
BIG BANG PROCHAIN ALBUM
BIG BANG PROCHAIN ALBUM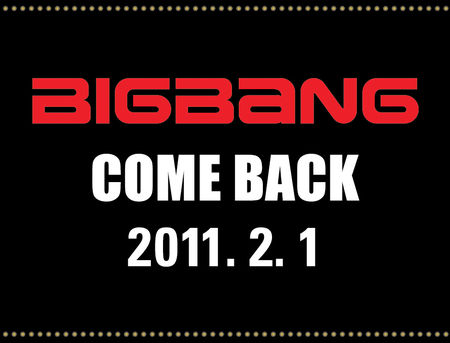 VIPs!!!! A vos agendas !!
Le comeback des BIG BANG devient de plus en plus concret. IBigbang fait le relais du blog YG-LIFE qui a annoncé le retour des boys pour 2011, le 1er Février, plus précisément.
Encore deux longs mois à se languir des BIG BANG. En attendant de les voir au complet, G-Dragon et TOP vont sortir leur single commun: High High/ Oh yeah le 15 Décembre prochain.
Le prochain album des BIG BANG sera vraisemblablement disponible dès le 24 Décembre.
La tracklist (ci-dessous) inclus un duo avec Park Bom [2NE1] et plusieurs solos de G-Dragon et TOP.
TRACKLIST:
01- INTRO
02- HIGH HIGH
03- OH YEAH
04- Don't Go Home [feat. Park Bom]
05- Baby Good Night
06- Knocking Out
07- Turn It Up
08- Especially Today [TOP]
09- Interlude (GD) CLAP YOUR HAND
10- Nightmare [GD]
11- What do you want me to do? [GD]
VIDEO:
Extrait de la soirée High High
(c) eeh515
Source: Twitter iBigBang
Pichu ~