08 mars 2013
WITNESS INSECURITY
WITNESS INSECURITY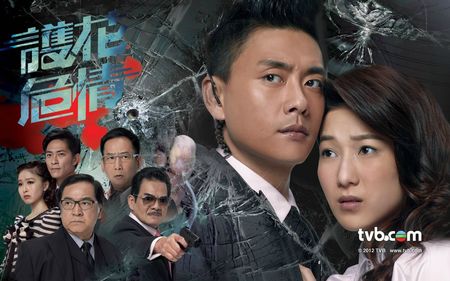 ORIGINE: HONG KONG
TITRE : WITNESS INSECURITY
TITRE ORIGINAL : 護花危情
ANNEE DE SORTIE : 2012
GENRES: MODERNE, ROMANCE
NOMBRE EPISODES : 20
DIFFUSEUR : TVB
SITEWEB : http://programme.tvb.com/drama/witnessinsecurity
RECOMPENSES : Meilleur drama, meilleur acteur et actrice, meilleur second role masculin au TVB Anniversary Awards 2012
CASTING:
LINDA CHUNG (Virtues of harmony 2, 2004; Always ready, 2005; Forensic Heroes, 2006; Heart of greed, 2007; A journey called life, 2008; Moonlight resonance, 2008; Legend of demigods, 2008; The gem of life, 2008; Ghost writer, 2010; Can't buy me love, 2010; Yes sir, sorry sir, 2011; L'escargot, 2012; Missing you, 2012)

aka Hailey
BOSCO WONG (War of in laws, 2005; Under the canopy of love, 2006; Dicey Business, 2006; Devil's Disciples, 2007; The seventh day, 2008; The gem of life, 2008; Burning flame 3, 2009; Growing through life, 2010; Grace under fire, 2011; Lives of omission, 2011)
aka Hui Wai Sam
PAUL CHUN (Family man, 2002; The king of yesterday and tomorrow, 2003; Love guaranteed, 2006; Glittering days, 2006; Wasabi mon amour, 2007; Pages of treasures, 2008; Show me the happy, 2010)
aka Kiu Gong San
SYNOPSIS : Le détective de la Section des Protections des Témoins (WPU) HUI WAI KIT a recu pour mission de protéger la fille du plus riche businessman de la ville, Hailey. Hailey est une femme solitaire à la personnalité singuliere, piegée dans son propre monde. Lorsque Kit arrive dans sa vie, elle commence à s'ouvrir et à developper des sentiments pour lui. Soudain, un ennemi de longue vient chambouler le quotidien de tout le monde, ce qui va mettre Kit face à un dilemne entre la justice et l'amour...
OST : Linda Chung
AUDIO :
Chanson thematique
Credit : LavenderSmileyFace
TRAILER :

鍾嘉欣 - 護花危情《Witness Insecurity》Opening Preview... par f100004056103170