07 février 2013
WINTER BLOWS IN WINTER
WINTER BLOWS IN WINTER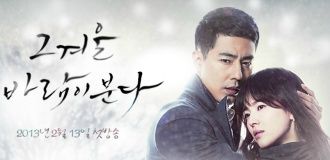 ORIGINE: COREE
TITRE : WINTER BLOWS IN WINTER
TITRE ORIGINAL: 그 겨울, 바람이 분다
AUTRE TITRE : THAT WINTER, THE WIND BLOWS
ANNEE DE SORTIE : 2013
GENRE: MELODRAME
NOMBRE EPISODES : 16
REALISATEUR : KIM KYU TAE
DIFFUSEUR : SBS
INSPIRE DE : drama japonais Forget love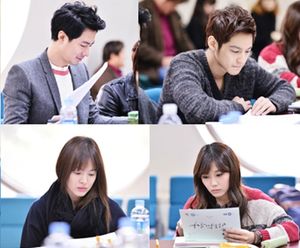 CASTING:
JO IN SUNG (Nonstop 2, 2001; Piano, 2002; Shoot for the star, 2002; What happened in Bali, 2004; Spring day, 2006; A dirty carnaval, 2006; Frozen flower, 2008)
aka Oh Soo
SONG HYE KYO (Autumn tale, 2000; Hotelier, 2001; All in, 2003; Shining days, 2004; Full house, 2004; The world within, 2008; Camellia love for sale, 2010; The grandmaster, 2013)
aka Oh Young
KIM BUM (East of Eden, 2008; Boys over flowers, 2009; Dream, 2009; City lovers, 2010; Padam Padam, 2011)
aka Park Jin Sung
JUNG EUN JI (Answer me 1997, 2012)
aka Moon Hee Sun
SYNOPSIS : Un homme, connu pour etre le meilleur parieur de tout Cheongdam, vit sans aucun objectif dans la vie. Ses parents l'abandonne et il perd son premier amour. Pendant ce temps, Oh Young est l'héritiere d'une importante société mais est solitaire. Elle aussi a eu une vie difficile. Elle a perdu en partie la vue et son pere décède, elle doit en permanence se protéger des gens autour d'elle.
OST :
TRAILER :

[Teaser] That Winter, The Wind Blows (그 겨울, 바람이... par wonderful-life1989