15 août 2012
WILD ROMANCE
WILD ROMANCE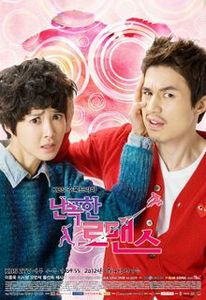 ORIGINE: COREE
TITRE : WILD ROMANCE
TITRE ORIGINAL: 난폭한 로맨스
ANNEE DE SORTIE : 2012
GENRE: ROMANCE, COMEDIE
NOMBRE D'EPISODES: 16
DIFFUSEUR : KBS2
SITE OFFICIEL : http://www.kbs.co.kr/drama/wildromance/t_index.html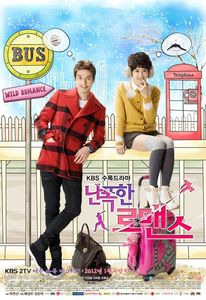 CASTING :
LEE DONG WOOK (Hanoi bride, 2005; My girl, 2005; Bittersweet life, 2008; Partner, 2009; Scent of a woman, 2011)
aka Park Moo Yul
LEE SI YOUNG (Loving you a thousand times, 2009; The Birth of the Rich, 2010; Playful kiss, 2010; Poseidon, 2011)
aka Yoo Eun Jae
KANG DONG HO (Twinkle twinkle, 2010; Unexpected you, 2012)
aka Kim Tae Han
OH MAN SUK (Everybody Cha Cha Cha, 2009; What's up, 2011; Special Crime Squad MSS, 2011; True steel, 2012)
aka Jin Dong Soo
JESSICA JUNG
aka Kang Jong Hee
SYNOPSIS : Une tournure inattendue va rapprocher un joueur de baseball à mauvais caractère Mu Yeol, et son garde du corps féminin, une ancienne joueuse de judo du nom de Eun Jae qui est une anti-fan de son équipe. Selon les circonstances, Eun Jae fut obligée d'accepter ce job en mettant en considération sa carrière. Mais que va t-elle faire lorsque ces sentiments de haine se transforment peu à peu en amour ?

OST : Jessica (SNSD), Lim Jeong Hee, J-Min
TRAILER :