12 novembre 2010
TO GROW WITH LOVE
TO GROW WITH LOVE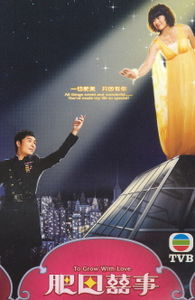 ORIGINE: HONG KONG
TITRE : TO GROW WITH LOVE
TITRE ORIGINAL: 肥田囍事
ANNEE DE SORTIE : 2006
GENRES: COMEDIE, ROMANCE
LANGUE: CANTONAIS
NOMBRE D'EPISODES: 21
DIFFUSEUR: TVB
SITE OFFICIEL: http://tvcity.tvb.com/drama/to_grow_with_love
BONUS: Meilleure interprétation [comédie] féminine [Myolie Wu] au Asian Television Awards en 2006
Nominations au TVB Anniversary Awards: meilleur drama, meilleur acteur, meilleur actrice, meilleur second rôle féminin et masculin
CASTING:
MYOLIE WU (Golden faith, 2002; Dream of colours, 2004; Wars of in laws, 2005; War and destiny, 2007; Burning flame 3, 2009)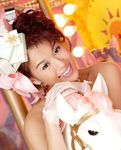 aka Tina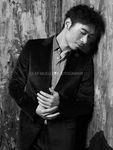 ANDY HUI (The Monkey King, 2002; Dressage to win, 2008; Claustrophobia, 2009; 72 tenants of prosperity, 2010)
aka Daniel
KENNETH MA (At the threshold of an era, 1999; Virtues of harmony, 2001; Love is beautiful, 2002; Dream of colours, 2004; The Brink of law, 2007; The Four, 2008; Man in charge, 2009; Born rich, 2009;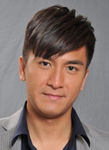 Can't buy me love, 2010)
aka Ka Fei
CLAIRE YIU (The white flame, 2002; Virtues of harmony 2, 2003; Speech of silence, 2008; Moonlight resonance, 2008; The threshold of a persona, 2009)
aka Rachel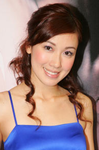 SELENA LI (Just love, 2005; Face to fate, 2006; On the first beat, 2007; The seventh day, 2008; The master of Tai Chi, 2008; When easterly showers fall on the sunny west, 2008; Can't buy me love, 2010)
aka Maggie
SYNOPSIS: Tina est une jeune femme à forte corpulence, fille d'un riche homme résident aux Philippines. Celui-ci joue les entremetteurs pour sa fille et lui présente Ka Fei. Fuyant son père, Tina vole vers Hong Kong pleine d'espoirs. La vie y est bien différente qu'elle ne le croyait. Employée dans une boutique de prêt-à-porter, elle est l'objet des critiques de son patron, Daniel, designer brillant de D-Day. Totalement opposés ces deux là? Pas si sûr...
OST: Myolie Wu, Andy Hui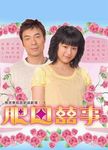 VIDEOS:
Opening par Myolie Wu et Andy Hui
Extrait de l'épisode 1