19 novembre 2010
THE THRESHOLD OF A PERSONA
THE THRESHOLD OF A PERSONA
ORIGINE: HONG KONG
TITRE : THE THRESHOLD OF A PERSONA
TITRE ORIGINAL: ID精英
ANNEE DE SORTIE : 2009
GENRES: DRAME, ACTION
LANGUE: CANTONAIS
NOMBRE D'EPISODES: 30
DIFFUSEUR: TVB
SITE OFFICIEL: http://drama.tvb.com/thethresholdofapersona
CASTING:
ROGER KWOK (Square pegs, 2002; Not just a pretty face, 2003; Life made simple, 2005; Glittering days, 2006; DIE, 2008; Last one standing, 2008)
aka Kit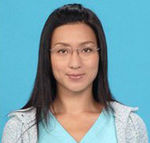 CLAIRE YIU (To catch the uncatchable, 2004; To grow with love, 2006; Land of wealth, 2006; Steps, 2007; Moonlight resonance, 2008; The greatness of a hero, 2009)
aka Si Man
PATRICK TANG (Triumph in the skies, 2003; Just love, 2005;
Into thin air, 2005; War of in laws 2, 2008; The king of snooker, 2009)
aka Shun Fung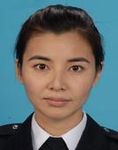 YOYO MUNG (Healing hands 2, 2000; Kung fu soccer, 2004; Forensic heroes, 2006; Heart of greed, 2007; Last one standing, 2008)
aka Angel
SYNOPSIS: Série autour du service d'immigration de Hong Kong. Kit est un brillant et respectable officier. Sa vie professionnelle et familiale étaient parfaite jusqu'au jour où sa femme disparaît et où il va découvrir le passé mystérieux de celle-ci.
OST: Patrice Tang & Roger Kwok
VIDEOS:
Générique de début