13 novembre 2012
THE KING OF DRAMAS
THE KING OF DRAMAS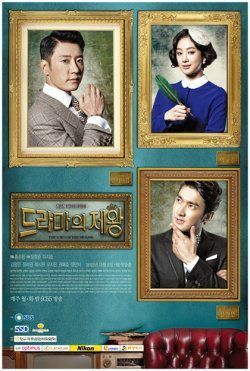 ORIGINE: HONG KONG
TITRE : THE KING OF DRAMAS
TITRE ORIGINAL : 드라마의 제왕
ANNEE DE SORTIE : 2012
GENRES : COMEDIE, DRAMA, ROMANCE
NOMBRE EPISODES : en cours
DIFFUSEUR : SBS
SITEWEB : http://wizard2.sbs.co.kr/dramaking/index.html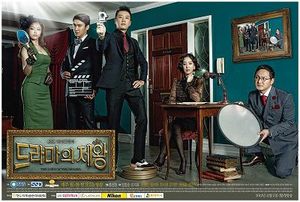 CASTING :
KIM MYUNG MIN (Some like it hot, 2000; The Immortal Lee Soon-shin, 2004; Bad family, 2006; White tower, 2007; Beethoven Virus, 2008; Closer to heaven, 2009; Deranged, 2012)
aka Anthony Kim
JUNG RYEO WON (My lovely Kim Sam Soon, 2005; What star did you come from, 2006; Two faces of my girlfriend, 2007; Ja Myung Go, 2009; History of the salaryman, 2012)
aka Lee Go-Eun
CHOI SIWON (Attack on the pin up boys, 2007; Oh my girl, 2010; Athena Goddess of War, 2010; Poseidon, 2011; Skip Beat, 2011; Fall In Love With You Again, 2012)
aka Kang Hyun-Min
OH JI EUN (Three brothers, 2009; Smile, Dong Hae, 2010; I live in Cheongdam-dong, 2011)
aka Sung Min-Ah
SYNOPSIS : Anthony Kim est un avare mais le brillant patron d'une société de production qui ferait tout pour gagner de l'argent. Il est extrement doué dans son travail. Lee Go Eun est une chaleureuse, honnete et débutante scénariste. Dans le meme temps, Kang Hyun Min est une top star arrogante, égoiste et sans pitié.
OST :
TRAILER :
Credit : Semihcan Ozturk