30 novembre 2010
SUMMER SCENT
SUMMER SCENT
ORIGINE: COREE
TITRE : SUMMER SCENT
TITRE ORIGINAL: 여름향기
AUTRE TITRE: Endless love
ANNEE DE SORTIE : 2003
REALISATEUR: YOON SUK HO
GENRE: ROMANCE
NOMBRE D'EPISODES: 20
DIFFUSEUR: KBS2
CASTING:
SONG SEUNG HUN (Autumn tale, 2000; Law firm, 2001; He was cool, 2004; East of Eden, 2008; Ghost,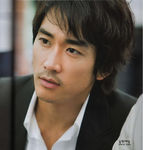 2010)
aka Yoo Min Woo
SON YE JIN (Crazy first love, 2003; The art of seduction, 2005; Alone in love, 2006; Spotlight, 2008; Personal preference, 2010)
aka Shim Hye Won
RYU JIN (Air force, 2000; I really really like you, 2006; Capital
scandal, 2007; Loving you a thousand times, 2009; Call of the country, 2010)
aka Park Jung Jae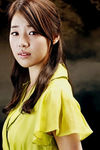 HAN JI HYE (Banjun drama, 2004; My boyfriend is type B, 2005; Cloud stairs, 2006; East of Eden, 2008; Pianist, 2010)
aka Park Jung Ah
SHIN AE (War of the roses, 2004; Empress Chun Chu, 2008)
aka So Eun Hye
SYNOPSIS: Le premier amour de Yoo Min Woo était So Eun Hye, décédée dans un accident de voiture. Shim Hye Won, elle, a souffert d'une terrible maladie du coeur depuis son enfance. Miraculeusement, elle obtient une greffe d'Eun Hye.
En plein désespoir, Min Woo part étudier à Paris. De retour en Corée, le destin réunit Min Woo et Hye Won. A leur première rencontre, le coeur greffé de Hye Won se met étrangement à battre plus vite... Park Jung Jae est le fiancé de Hye Won, alors que sa soeur, Jung Ah, est tombée amoureuse de Min Woo en Italie.
OST: Seo Jin Young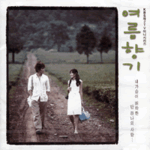 VIDEOS:
Trailer
Extrait de l'épisode 1