28 octobre 2010
SUMMER'S DESIRE
SUMMER'S DESIRE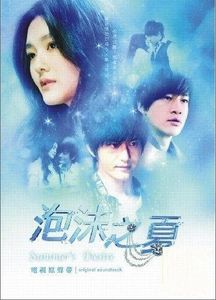 ORIGINE: TAIWAN
TITRE : SUMMER'S DESIRE
TITRE ORIGINAL: 泡沫之夏
ANNEE DE SORTIE : 2010
GENRE: ROMANCE

NOMBRE D'EPISODES:
DIFFUSEUR: TTV
SITE OFFICIEL: http://www.ttv.com.tw/drama09/next/index.htm
CASTING:
BARBIE HSU (Meteor Garden, 2001; Phantom lover, 2005; Corner with love, 2007; Kung fu chef, 2009; Future X-Cop, 2010)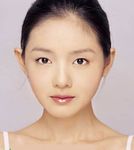 aka Yin Xia Mo
FU PEI CI
aka jeune Xia Mo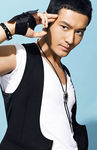 HUANG XIO MING (The Banquet, 2006; The founding of a Republic, 2009; Ip man 2, 2010; Flirting scholar 2, 2010)
aka Luo Xi
WANG ZHENG WEI
aka jeune Luo Xi
PETER HO (Wind and cloud, 2002; Kamen rider 555, 2004; The legend of Lu Xiaofeng, 2006; Sophie's revenge, 2009; Gloomy salad days, 2010)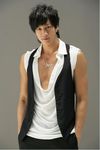 aka Ou Chen
CHEN LING ZHEN
aka jeune Ou Chen
SYNOPSIS: Yin Xia Mo était aimée par deux hommes. L'un d'entre eux était un orphelin qui a connu la gloire et la richesse grâce à son incroyable charisme. L'autre était un rustre homme d'affaires qui manipulait les gens avec l'argent pour obtenir ce qu'il voulait. Leur amour pour Xia Mo était si intense qu'une guerre s'est déclarée. Après des mésaventures, le chemin des trois protagonistes les sépare. Cinq ans plus tard, ils se rencontrent tous de nouveaux. L'histoire va t-elle se répéter ou un véritable amour va t-il naître des amoureux?
OST: Peter Ho, Barbie Hsu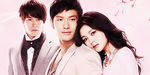 VIDEOS:
Trailer
Fan video du générique de fin "Black cat with milk" par Barbie Hsu