02 janvier 2011
SEOUL RAIDERS
SEOUL RAIDERS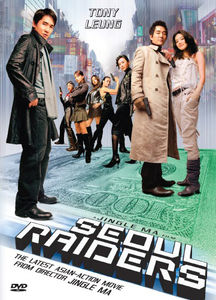 ORIGINE: HONG KONG
TITRE : SEOUL RAIDERS
TITRE ORIGINAL: 韓城攻略
ANNEE DE SORTIE : 2005
GENRE: ACTION
REALISATEUR: JINGLE MA
CASTING:
TONY LEUNG CHIU WAI (Chungking Express, 1994; Les cendres du temps, 1994; Happy together, 1997;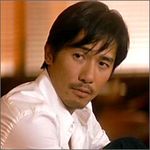 In the mood for love, 2000; Hero, 2002; Infernal affairs, 2002; 2046, 2004; Lust caution, 2007; Les trois royaumes, 2008)
aka Lam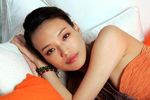 SHU QI (The storm riders, 1998; Millenium mambo, 2001; Le transporteur, 2002; The eye 2, 2004; Confession of a pain, 2006; Look for a star, 2008; New York I love you, 2009)
aka JJ
RICHIE REN (Jackie Chan à Hong Kong, 1999; Summer holiday, 2000; Summer I
love you, 2002; Breaking news, 2004; Exilé, 2006; Accident, 2009)
aka Owen
SYNOPSIS: Lam, un agent spécial de la sécurité nationale japonaise, fait équipe avec JJ, une voleuse qui possède un agenda caché, pour trouver des plaques servant à fabriquer des faux billets américains. Ils prévoient de ramener les plaques à l'ambassade américaine et de partager la récompense de 30 millions de dollars. Leur adversaire, Owen, un membre du personnel de l'ambassade américaine, a volé les plaques et s'enfuit en Corée du Sud...
OST: Tommy Wai
VIDEOS:
TRAILER
Extrait en VOSTA