26 novembre 2010
RING
RING
ORIGINE: JAPON
TITRE : RING
TITRE ORIGINAL: リング
ANNEE DE SORTIE : 1998
GENRE: HORREUR
REALISATEUR: HIDEO NAKATA
INSPIRE DE:
Roman de Koji Suzuki
BONUS: Adapté aux Etats-Unis par Gore Verbinski, intitulé The Ring (2002)
CASTING:
NANAKO MATSUSHIMA (Great teacher Onizuka, 1998; Perfect woman, 2000; Hana yori dango, 2005)
aka Reiko Asakawa
HIROYUKI SANADA (The last samurai, 2003; The promise,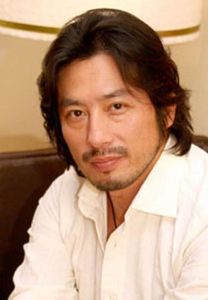 2005; Rush hour 3, 2007; Sunshine, 2007; Speed racer, 2008)
aka Ryuji Takayama
RIKIYA OTAKA (Sleeping bride, 2000; Catharisis, 2003)
aka Yoichi Asakawa
SYNOPSIS: Un soir, seules à la maison, deux lycéennes se font peur en se racontant une mauvaise blague. Une étrange rumeur circule à propos d'une cassette vidéo qui, une fois visionnée, déclenche une terrible malédiction : une mort annoncée sept jours plus tard. Après le décès de sa cousine Tomoko Oishi, Reiko Asakawa, une jeune journaliste, enquête, mais très vite le maléfice la rattrape.
OST: Kenji Kawai
TRAILER:
(c) allocine