17 octobre 2010
QUE SERA SERA
QUE SERA SERA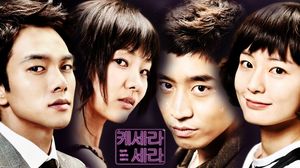 ORIGINE: COREE
TITRE : QUE SERA SERA
TITRE ORIGINAL: 케세라, 세라
ANNEE DE SORTIE : 2007
GENRES: COMEDIE, ROMANCE

NOMBRE D'EPISODES: 17
DIFFUSEUR: MBC
SITE OFFICIEL: http://www.imbc.com/broad/tv/drama/queserasera/
CASTING:
ERIC MUN (A bittersweet life, 2005; Super rookie, 2005; Wolf, 2006; Strongest chil woo, 2008)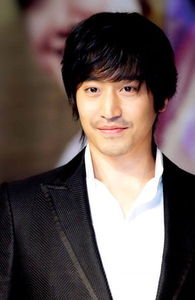 aka Kang Tae Joo
JUNG YOO MI (A bittersweet life, 2005; Delicious man, 2008; The great gye choon bin, 2010)
aka Han Eun Soo
YOON JI HYE (Do you like spring bear, 2003; Ireland, 2004; Never to lose, 2005; No mercy for the rude, 2006)
aka Cha Hye Lin
LEE KYU HAN (Like it hot, 2000; My lovely Sam Soon, 2005; Soul, 2009; Smile you, 2009; More charming by the day, 2010)
aka Shin Joon Hyuk
SYNOPSIS: Kang Tae Joo est un playboy qui séduit exclusivement les femmes aisées. Un jour, il rencontre Han Eun Soo, une étrange et fille pauvre, en train de dormir devant sa porte. La méprisant au départ, il finit par tomber amoureux d'elle. Cha Hye Lin est la fille du patron d'un grand centre commercial. Son premier amour, Shin Joon Hyuk, l'a quitté sur ordre du patriarche. Hye Lin s'achète un nouveau fiancé pour le rendre jaloux, Tae Joo, mais finit par s'éprendre de lui. L'éternel séducteur finira par prendre sa rédemption auprès d'Eun Soo...
OST: Alex, W & Whale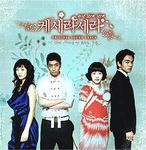 VIDEOS:
Trailer
Video de la chanson "Night time" par Alex [Classiquai]