16 décembre 2010
PRESIDENT
PRESIDENT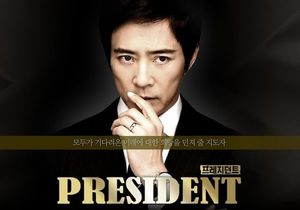 ORIGINE: COREE
TITRE : PRESIDENT
TITRE ORIGINAL: 프레지던트
ANNEE DE SORTIE : 2010
GENRE: DRAME
NOMBRE D'EPISODES: 24
DIFFUSEUR: KBS
REALISATEUR: KIM HYEONG IL
CASTING:
CHOI SOO JONG (Iljimae, 1994; First love, 1996; War of the roses, 2004; Dae Jo Yeong, 2007;
Hometown legends, 2008; Legend of the Patriots, 2010)
aka Jang Il Joon
HA HEE RA (The beauty in dream, 2001; To be with you, 2002; My love Toram, 2005; Love me when you can, 2006; Give me food, 2009; I love you without incident, 2010)
aka Jo So Hee
JAY KIM - Tiphoon [TRAX] (Romance zero, 2009)
aka Ha Min Ki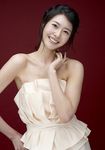 WANG JI HYE (Something about 1%, 2003; Beijing my love, 2004; Beautiful sunday, 2007; Personal taste, 2010; Le grand chef 2, 2010)
aka Kang In Yeong
SUNGMIN [Super Junior] (Attack on the pin up boys, 2007)
aka
SYNOPSIS: Trois mois avant le début des campagnes présidentielles, Jang Il Joon, du parti de la Nouvelle Vague, annonce sa candidature. Le même jour, une femme meurt d'une explosion de gaz à Sam Chuk. Ha Min Ki, producteur de documentaires, apprend la mort soudaine de sa mère et file vers Sam Chuk. Sa disparition soudaine lui rappelle ses souvenirs d'enfance dans laquelle son père alcoolique affirmait de pas être son vrai paternel. Après les funérailles, Min Ki retourne à Séoul où Jang Il Joon lui demande d'être son attaché de presse pour assurer l'évolution de la campagne électorale. Curieux de cette promotion, Il Joon lui répond qu'il l'a choisi car il est son fils. Mais Min Ki s'interroge sur les réelles circonstances du décès de sa mère?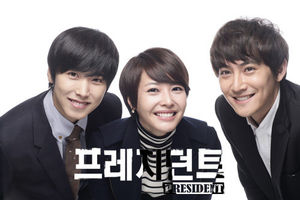 OST: Kyuhyun, Ryewook et Sungmin [Super Junior]
TRAILER:
AUDIO:
"Biting my lips" par Super Junior