07 février 2013
PADAM PADAM
PADAM PADAM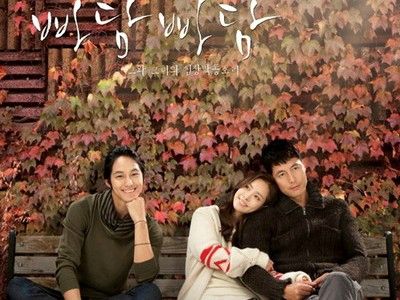 ORIGINE: COREE
TITRE : PADAM PADAM
TITRE ORIGINAL: 빠담빠담... 그와 그녀의 심장박동소리
ANNEE DE SORTIE : 2011
GENRE: MELODRAME, ROMANCE
NOMBRE EPISODES : 20
DIFFUSEUR : JTBC
CASTING:
JUNG WOO SUNG (A moment to remember, 2004; Sad movie, 2005; The restless, 2006; Le bon, la brute et le cingle, 2008; Athena : Goddess of war, 2010; The killer, 2012)
aka Yang Kang Chil
HAN JI MIN (Deja vu, 2004; Resurrection, 2005; Wolf, 2006; Capital scandal, 2007; Yi San, 2007; Cain and Abel, 2009; Detective K, 2011; Rooftop Prince, 2012)
aka Jung Ji Na
KIM BUM (East of Eden, 2008; Boys over flowers, 2009; Dream, 2009; City lovers, 2010; Wind blows in winter, 2013)
aka Lee Gook Soo
SYNOPSIS : Yang Kang Chil sort tout juste de prison après 16 années passées derrière les barreaux pour un meurtre qu'il n'a jamais commis. Après sa libération, il va à Seoul accompagné de son ange gardien, Lee Gook Soo. Pendant ce temps, Jung Ji Na est une vétérinaire joyeuse qui est amoureuse de Kang Chil.
OST :
TRAILER :
Credit : DramaFever