28 mai 2010
OH MY LADY
OH! MY LADY
ORIGINE: COREENNE
TITRE : OH! MY LADY
TITRE ORIGINAL: 오! 마이 레이디
ANNEE DE SORTIE : 2010
GENRE : COMEDIE, ROMANCE
NOMBRE D'EPISODES: 16
DIFFUSEUR : SBS
SITE OFFICIEL: http://tv.sbs.co.kr/ohmylady/
CASTING :
CHAE RIM (All about Eve, 2000; We are dating now, 2002; Dal Ja's Spring, 2007)
aka Yoon Gae Hwa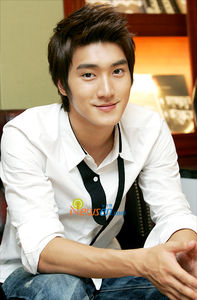 CHOI SIWON (Battle of wits, 2006; Spring waltz, 2006; Attack on the pin up boys, 2007)
aka Sung Min Woo
LEE HYUN WOO (My boyfriend is type B, 2005; Dal Ja's Spring, 2007)
aka Yoo Shi Joon
PARK HAN BYUL (My fair lady, 2003; Fantasy couple, 2006; Blue fish, 2007; Everbody cha cha cha, 2009)
aka Hong Yoo Ra
SYNOPSIS: Yoon Gae Hwa est une jeune femme divorcée de 35 ans qui ferait tout pour subvenir aux besoins de son fils et surtout pour en reprendre la garde de son ex-mari. Elle réussit à devenir le manager de Sung Minwoo, une des stars les plus en vue. Ménagère et manager signifie la prise en charge des repas, le repassage des vêtements et de donner des conseils dans les moments difficiles. Seule différence entre les deux est que l'une est destinée à sa famille tandis que l'autre est destinée à une célébrité.
Disponible sur Nautiljon
VIDEOS:
Extrait épisode 1
"Your doll" Sunny [SNSD] video clip (fan)