01 février 2012
SNSD LIVE @ CBS + ABC TV [USA]
SNSD LIVE @ CBS + ABC TV [USA]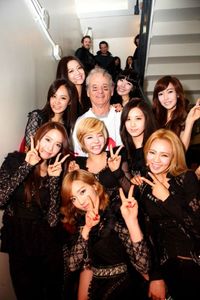 Des aujourd'hui, Taeyeon et ses huits camarades ont depasse un nouveau cap dans leur notoriete internationale.
Attendues a New York City, le deplacement des neuf idols aux Etats-Unis n'est pas passe inapercu, encore moins leur apparition sur le plateau du celebre show americain de David Letterman !
Pour promouvoir la sortie de leur album en Amerique du Nord, les Girls Generation ont effectue leur premier live tv hors Asie. Tres energiques, toutes de noir vetues, elles ont interprete la version anglaise de "The Boys" et semblent avoir d'ors et deja conquis les Yankees. Pour les feliciter de ses debuts, l'animateur leur offre meme un ballon de football americain en cadeau !
TITRE SINGLE : The Boys
VIDEO :
BONUS :
Apres avoir boucle leur live chez David Letterman, les Girls Generation se sont rendus dans les studios ABC pour interpreter a nouveau "The Boys" pour l'emission Live! with Kelly.
Les MC, Kelly Ripa et Howie Mandel, etaient plus loquace avec leurs guests venues tout droit de Coree :
That was amazing! Amazing!" "I've never seen such audience participation in my life!"
Des compliments bien meritees pour les neuf artistes qui vont certainement leur donner plus de confiance pour la suite de leur promotion aux USA.
Enjoy "The Boys" take 2 !
Live @ Live! with Kelly
Source : allkpop
Pichu ~
02 novembre 2010
NOBUTA WO PRODUCE
NOBUTA WO PRODUCE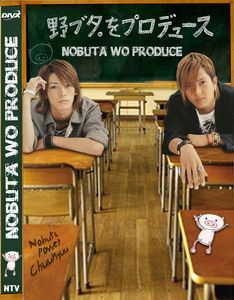 TITRE : NOBUTA WO PRODUCE
TITRE ORIGINAL: 野ブタ。をプロデュース
ANNEE DE SORTIE : 2005
GENRE: DRAME, LYCEE

ADAPTE DE: Livre de Gen SHIRAIWA
NOMBRE D'EPISODES: 10
DIFFUSEUR: NTV
SITE OFFICIEL: http://www.ntv.co.jp/nobuta/
BONUS: Meilleur drama, meilleur acteur (Kamenashi Kazuya), Meilleur second rôle féminin (Maki Horikita), Meilleur réalisateur, Meilleur script et Meilleure musique au 47e Japanese Tv Academy Awards
Meilleur acteur (Tomohisa Yamashita) au 10e Nikkan Sports Drama Awards en 2006
CASTING:
MAKI HORIKITA (Kurosagi, 2006; Hana Kimi, 2007; Atsuhime, 2008; Atashinchi no Danshi, 2009; Memoirs of a teenager amnesiac, 2010)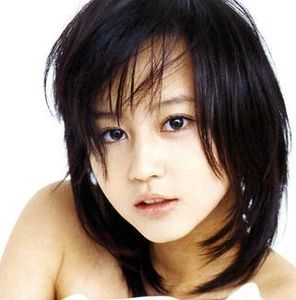 aka Nobuko Kotani
KAMENASHI KAZUYA (Gokusen 2, 2005; Yuuki, 2006; 1 pound no fukuin, 2008; Kami no Shizuku, 2009; Yamato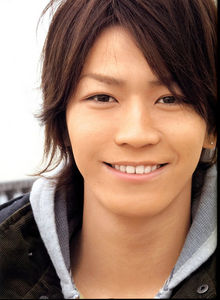 Nadeshiko Shichi Henge, 2010)
aka Shuji Kiritani
TOMOHISA YAMASHITA (Stand up, 2003; Kurosagi, 2006; Proposal daisakusen, 2007; Code blue, 2008; Buzzer beat, 2009)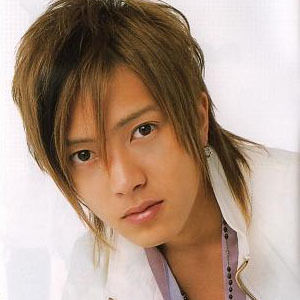 aka Kusano Akira
SYNOPSIS: Shuuji est le garçon le plus populaire le son bahut. Il est apprécié de tout le monde, sympa, gentil et toujours là quand on a besoin de lui. Mais seulement en apparence. En réalité, il est hypocrite, égoïste, et se sent supérieur aux autres. Son pire ennemi? Akira, un élève de sa classe qui est plutôt solitaire.
Tout est chamboulé le jour où une nouvelle élève, Nobuko, arrive dans la classe. Elle est complètement renfermée, et très timide. Elle devient très rapidement le souffre-douleur de la classe. Shuuji et Akira ayant un peu pitié d'elle décident d'en faire la fille la plus populaire du lycée. Mais leur alliance doit rester secrète.
OST: Shuji to Akira
VIDEOS:
Trailer du drama en VOSTF

Nobuta wo produce - voir les episodes - vostfr
envoyé par -talim08-. - L'actualité du moment en vidéo.
Générique de fin