15 mai 2010
NAKED KITCHEN
THE NAKED KITCHEN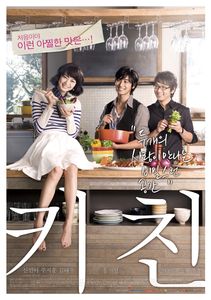 ORIGINE: COREE
TITRE : THE NAKED KITCHEN
TITRE ORIGINAL: 키친
ANNEE DE SORTIE : 2009
GENRE : DRAME, ROMANCE
REALISATEUR : HONG JI YEONG
CASTING :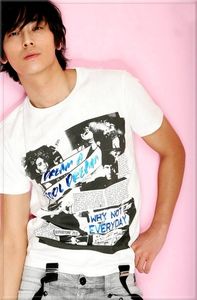 JOO JI HOON (Goong, 2006; The Devil, 2007; Antique Bakery, 2008)
aka Park Du Re
SHIN MIN AH
(A love to kill, 2005; A bittersweet life, 2005; Sisters on the road, 2009)
aka Ahn Mo Rae
KIM TAE WOO
(Hypnotized, 2004; Epitaph, 2007)
aka Han Sang In
SYNOPSIS: Mo Rae et Sang In fêtent leur premier anniversaire de mariage. Mo-rae se rend dans une galerie d'arts pour trouver un cadeau pour son mari, elle va y rencontrer un beau brun, avec qui elle commettra un adultère. Mo Rae rentre anxieuse et coupable à propos de l'incident mais ne peut se résoudre à l'avouer à son conjoint. Le soir même, un visiteur venant de Paris arrive à leur domicile. Il vient aider Sang In dans son nouveau business. A la grande surprise de l'épouse, il s'agit de l'inconnu de la galerie d'arts.
OST:
Kim Jun Seong
Disponible sur Nautiljon
TRAILER: