05 janvier 2011
MY PRINCESS
MY PRINCESS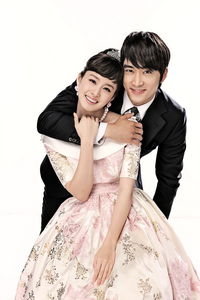 ORIGINE: COREE
TITRE : MY PRINCESS
TITRE ORIGINAL: 마이 프린세스
ANNEE DE SORTIE : 2010
GENRE: ROMANCE
NOMBRE D'EPISODES: 16
DIFFUSEUR: MBC
CASTING:
KIM TAE HEE (Stairway to heaven, 2003; Love story in Harvard, 2004; The restless, 2006; IRIS, 2009;
Grand Prix, 2010)
aka Lee Sul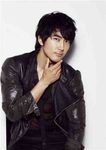 SONG SEUNG HUN (Happy together, 1999; Autumn tale, 2000; Summer scent, 2003; He was cool, 2004; East of Eden, 2008; A better tomorrow, 2010; Love and soul, 2010)
aka Park Hae Young
PARK YE JIN (Four sisters, 2001; What happened in Bali, 2004; When a man is in love,
2004; Queen Seon Duk, 2009)
aka Oh Yoon Joo
SYNOPSIS: Lee Sul, une étudiante ordinaire, découvre soudainement qu'elle est une princesse. Le petit fils de la compagnie Daehan, Park Han Young, est chargé de l'éducation impériale de Lee Sul.
OST: BEAST
VIDEO:
TRAILER

[1st Trailer]My Princess Kdrama-Song Seung Hun & Kim Tae Hee
envoyé par miya2008. - Cliquez pour voir plus de vidéos marrantes.