20 mars 2011
MY BLACK MINI DRESS
MY BLACK MINI DRESS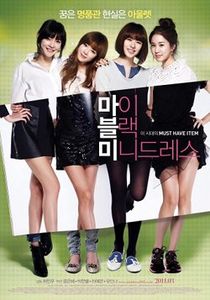 ORIGINE: COREE
TITRE : MY BLACK MINI DRESS
TITRE ORIGINAL: 마이 블랙 미니드레스
AUTRE TITRE: LITTLE BLACK DRESS
ANNEE DE SORTIE : 2011
GENRES: COMEDIE
REALISATEUR: HEO IN MOO
INSPIRE DE : Roman My black mini dress de Kim Min Seo
CASTING:
YOON EUN HYE (Goong, 2006; The Vineyard Man, 2006; The 1st Coffee Prince, 2007)
aka Yoo Min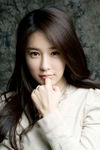 YOO IN NA (Secret Garden, 2010; Birdie Buddy, 2010)
aka Min Hee
PARK HAN BYUL (My fair lady, 2003; Blue fish, 2007; Everybody cha cha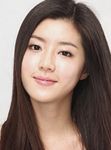 cha, 2009; Oh! my lady, 2010)
aka Hye Ji
CHA YE RYUN (Working mom, 2008; Invincible Lee Pyung Kang, 2009; Dr Champ, 2010)
aka Soo Jin
SYNOPSIS: "My Black Mini Dress" raconte l'histoire de quatre jeunes femmes âgées de 24 ans. Yoo Mi est surnommée "la fille Dwoenjang" en raison de sa passion pour les objets de valeurs. Hye Ji est née pour animatrice, Soo Jin est toujours honnête, et Min Hee, quant à elle, n'est pas raisonnable mais adorable...
OST:
TRAILER: