15 novembre 2010
MY BETTER HALF
MY BETTER HALF
ORIGINE: HONG KONG
TITRE : MY BETTER HALF
TITRE ORIGINAL: 老公萬歲
ANNEE DE SORTIE : 2010
GENRES: COMEDIE, ROMANCE
LANGUE: CANTONAIS
NOMBRE D'EPISODES: 21
DIFFUSEUR: TVB
SITE OFFICIEL: http://programme.tvb.com/drama/mybetterhalf
CASTING:
MICHAEL MIU (The tigers, 1991; Dicey business, 2006; The drive of life, 2007; Love exchange, 2008; The Academy 3, 2009)
aka Ching Sum
MAGGIE CHEUNG HO YEE (Old time buddy, 1997; The awakening story, 2001; The king of yesterday and tomorrow, 2003; Beauty knows no pain, 2010)
aka Ko Lai Sum
MICHAEL TSE (Virtues of harmony, 2001; La femme desperado, 2006; The family link, 2007; The money maker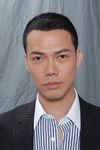 recipe, 2008; E.U., 2009; Cupid cupid, 2010)
aka Ching Yee
TERESA LEE (You're hired, 2009)
aka Gigi
MANDY CHO (Woman on the run, 2005; War and destiny, 2007; Love exchange, 2008;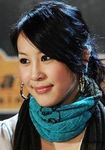 You're hired, 2009; Cupid cupid, 2010)
aka Yuki
SYNOPSIS: Employé dans une compagnie pharmaceutique, Ching Sum, a une épouse camionneuse et relativement effrayante à ses yeux. Pour de ne pas s'attirer ses foudres, il a préféré jouer l'autruche durant leur sept années de mariage. Sa femme, Lai Sum, n'a jamais cessé de suivre ses moindres faits et gestes, croyant pertinemment qu'il la trompe derrière son dos. Ching Yee, le petit frère de Ching Sum, célibataire endurci, est loin des soucis de son aîné. Entraîné par ses deux collègues, un jour, Ching Sum se retrouve prise à la main dans le sac par sa femme, qui aussitôt demande le divorce! Dans le même temps, le cadet doit faire face à une nouvelle recrue plutôt coriace, Gigi, et son premier amour, Yuki.
OST: Michael Miu & Michael Tsé
VIDEOS:
Trailer
Extrait en VO [tournage et bêtisier]