05 novembre 2010
MULAN
MULAN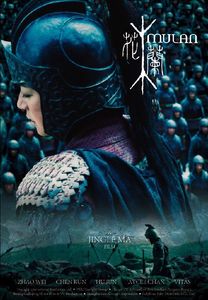 ORIGINE: CHINE
TITRE : MULAN
TITRE ORIGINAL: 花木蘭
ANNEE DE SORTIE : 2009
GENRES: DRAME, AVENTURE
REALISATEUR: JINGLE MA
LANGUE: Mandarin
CASTING:
WEI ZHAO (Shaolin soccer, 2001; Green tea, 2003; A time to love, 2005; Painted skin, 2008; Les trois royaumes, 2008; 14 blades, 2010)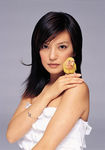 aka Mulan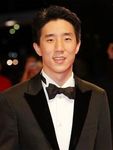 JAYCEE CHAN (The twin effect 2, 2004; The drummer, 2007; Break up club, 2010)
aka Fei Xiaohu
HU JUN (Infernal affairs 2, 2003; Getting home, 2006; Kung fu cyborg, 2008; Les trois royaumes, 2008; Bodyguards and assassins, 2009)
aka Modu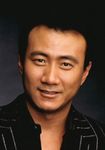 CHEN KUN (Balzac et la petite tailleuse chinoise, 2001; The music box, 2005; The knot, 2006; Painted skin, 2008; Let the bullets fly, 2009)
aka Wentai
VITAS
aka Gude
SYNOPSIS: Quand son pays entra en guerre, Hua Mulan se déguisa en homme, et s'engagea à la place de son père trop vieux et malade. Étant jeune, elle avait été entrainée aux arts du combat. Grâce à son ami Tiger, elle put garder son secret. Mais malheureusement, un des soldats avait perdu quelque chose, et le commandant demanda à tout le monde de se déshabiller pour voir s'ils ne l'avaient pas caché. Pour ne pas découvrir son secret, Hua Mulan se dénonça, et fût condamnée à mort.
Cependant pendant une attaque des Huns, le commandant mourut et Hua Mulan montra son courage, et sa détermination. L'empereur décida donc de nommer Wentai commandant, et Mulan général.
OST: Stephane Sun, Vitas, Jane Zhang
TRAILER: