19 novembre 2012
MASQUERADE
MASQUERADE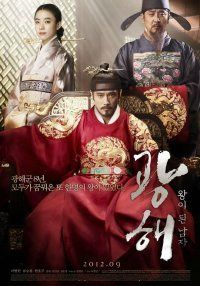 ORIGINE: COREE
TITRE : MASQUERADE
TITRE ORIGINAL : 광해, 왕이 된 남자
AUTRE TITRE : GWANGHAE
ANNEE DE SORTIE : 2012
GENRE : HISTORIQUE
REALISATEUR : CHOO CHANG MIN
RECOMPENSES : Nominations aux Grand Bell Awards 2012 : meilleur film, meilleur realisateur, meilleur acteur, meilleur bande son, meilleurs effets visuels...
SITEWEB : http://www.masquerademovie2012.com/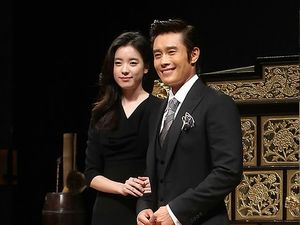 CASTING :
LEE BYUNG HUN (Beautiful days, 2001; Addicted, 2002; All In, 2003; 3 extremes, 2004; A bittersweet life, 2005; I come with the rain, 2008; Le bon, la brute et le cingle, 2008; Iris, 2009; GI JOE, 2009; The influence, 2010; I saw the devil, 2010)
aka Prince Gwanghae/ Ha Sun
RYU SEUNG RYONG (My Girlfriend is an Agent, 2009; The quiz show scandal, 2010; Personal taste, 2010; The front line, 2011; Children..., 2011; All About My Wife, 2012)
aka Heo Gyun
HAN HYO JOO (Spring waltz, 2006; Iljimae, 2008; Brillant legacy, 2009; Postman to heaven, 2009; Dong Yi, 2010; Love 911, 2011)
aka Queen Consort Joong Jun
SYNOPSIS : Le film tourne autour du theme legendaire du riche et du pauvre. Ha Sun, le roturier qui est devenu roi, comprend ce qu'il faut pour devenir un bon roi. Sa reine l'aime tout en sachant qu'il n'est pas de sang royal.

OST :
TRAILER :