08 novembre 2010
MARY STAYED OUT ALL NIGHT
MARY STAYED OUT ALL NIGHT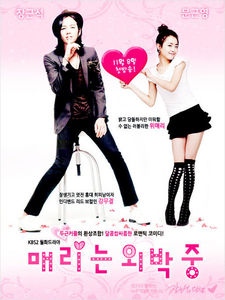 ORIGINE: COREE
TITRE : MARY STAYED OUT ALL NIGHT
TITRE ORIGINAL: 매리는 외박중
ANNEE DE SORTIE : 2010
GENRES: COMEDIE, ROMANCE
REALISATEUR: HONG SUK GOO
NOMBRE D'EPISODES: 16
DIFFUSEUR: KBS2
SITE OFFICIEL: http://www.kbs.co.kr/drama/mary/index.html
CASTING:
MOON GEUN YOUNG (Life is beautiful, 2001; Wife, 2003; Love me not, 2006; Cinderella sister, 2010)
aka Wi Mae Ri
JANG GEUN SUK (Lovers in Prague, 2005; Hong gil dong, 2008; Beethoven
virus, 2008 ; You're beautiful, 2009)
aka Kang Moo Kyul
KIM JAE WOOK (Dal ja's spring, 2007; Antique Bakery, 2008; The kingdom of the winds, 2008; Bad guy, 2010)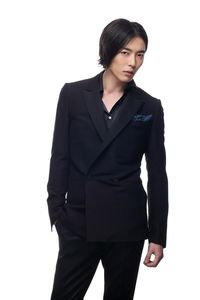 aka Byun Jung In
KIM HYO JIN (Ice girl, 2005; Rainbow romance, 2005; Hong Kong Express, 2005; I am happy, 2008)
aka Seo Joon
SYNOPSIS: Wi Mae Ri est une femme têtue et la fille d'un business man râté, sans trop d'expériences en matière de rendez-vous amoureux. Elle commence à sortir avec un rocker Kang Moo Kyul. Les problèmes surviennent lorsque, Byun Jung In, un mec parfait, se met en travers du chemin.
OST: Trax, Kara
VIDEOS:
Trailer
Audio "Tell me your love" par Trax