16 novembre 2010
LOVE EXCHANGE
LOVE EXCHANGE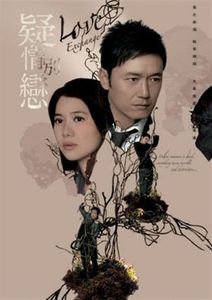 ORIGINE: HONG KONG
TITRE : LOVE EXCHANGE
TITRE ORIGINAL: 疑情別戀
ANNEE DE SORTIE : 2008
GENRES: DRAME, THRILLER
LANGUE: CANTONAIS
NOMBRE D'EPISODES: 20
DIFFUSEUR: TVB
SITE OFFICIEL: http://tvcity.tvb.com/drama/loveexchange/
BONUS: Meilleur drama, acteur et second rôle féminin [Crystal Tin] au 41e TVB Anniversary Awards en 2008
CASTING:
ANITA YUEN (He's a woman, she's a man, 1994; C'est la vie mon chéri, 1994; Le festin chinois, 1995; Till death do us apart, 1998; Protégé, 2007; Born rich, 2009)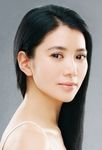 aka Zita
MICHAEL MIU (The tigers, 1991; Dicey business, 2006; The drive of life, 2007; The Academy 3, 2009; My better half, 2010)
aka Mike
POWER CHAN (Lady fan, 2004; Life made simple, 2005; The drive of life, 2007; The master of Tai Chi, 2008; D.I.E, 2008; A great way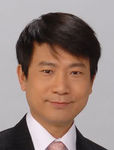 to care, 2009; You're hired, 2009; Beauty knows no pain, 2010)
aka Anson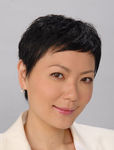 CRYSTAL TIN (In the chamber of bliss, 2009; ICAC Investigators 2009, 2009; Some day, 2010; Every move you make, 2010)
aka Jackie
SYNOPSIS: Après la mort du mari de Zita, c'est le tour de Dick d'être retrouvé décédé dans leur voiture en compagnie d'une autre femme. Zita devient désespérée et fait la rencontre de Mike. Mais elle comprend vite que la femme de Mike était la femme dans la voiture avec Dick, et que cet accident de voiture avait été planifié. Zita et Mike s'associent pour trouver le meurtrier.
OST: KARY NG
TRAILER: