10 janvier 2013
LEVEL 7 CIVIL SERVANT
LEVEL 7 CIVIL SERVANT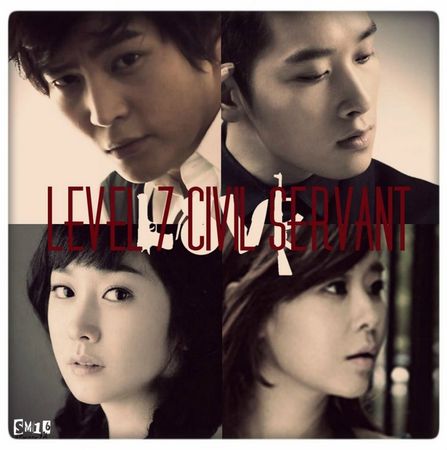 ORIGINE: COREE
TITRE : LEVEL 7 CIVIL SERVANT
TITRE ORIGINAL : 7급공무원
AUTRES TITRES : My girlfriend is an agent, The secret lovers
ANNEE DE SORTIE : 2013
GENRES : ACTION, COMEDIE, ROMANCE
NOMBRE EPISODES : 20
DIFFUSEUR : MBC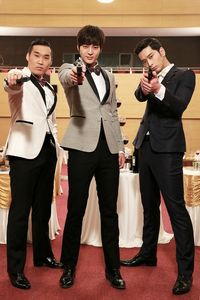 ADAPTE DE : film My girlfriend is an agent (2009)
CASTING :
CHOI KANG HEE (Land of wine, 2003; Sweet buns, 2004; Thank you, 2007; My sweet Seoul, 2008; Protect the boss, 2011)
aka Kim Seo Won
JOO WON (Baker King, 2010; Ojakgyo Brothers, 2011; Bridal Mask, 2012)
aka Han Gil Ro
UHM TAE WOONG (Delighful girl, 2005; Wolf, 2006; The devil, 2007; Queen Seon Deok, 2009; Dr Champ, 2010; Cyrano agency, 2010; Architecture 101, 2012)
aka Choi Woo Hyeok
KIM SOO HYUN

aka Mi Rae
SYNOPSIS : My Girlfriend is an Agent raconte l'amour et l'amitie entre les nouveaux agents au NIS (National Intelligence Service). Gil Ro reve de devenir un agent secret apres avoir vu les films James Bond quand il etait enfant. Son reve d'enfant devient realite le jour ou il integre le NIS.
OST :
TRAILER :
Credit : emperornuneo3