02 février 2012
L'ESCARGOT
L'ESCARGOT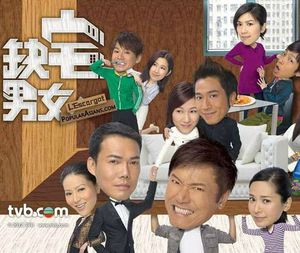 ORIGINE: HONG KONG
TITRE : L'ESCARGOT
TITRE ORIGINAL: 缺宅男女
ANNEE DE SORTIE : 2012
GENRES : DRAME, FAMILLE
NOMBRE D'EPISODES: 30
DIFFUSEUR: TVB
REALISATEUR : KWOK WAI SING
SITE OFFICIEL : http://programme.tvb.com/drama/lescargot
CASTING:
MICHAEL MIU (The academy, 2005; The drive of life, 2007; Love exchange, 2008; My better half, 2010; Gun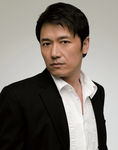 metal grey, 2010)
aka Kwan Ka On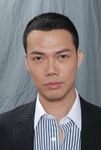 MICHAEL TSE (La femme desperado, 2006; The family link, 2007; Emergency Unit, 2009; Cupid cupid, 2010; My better half, 2010; Lives of omission, 2011)
aka Ko Wang Chim/ Jim
RON NG (Twin of brothers, 2004; Men in pain, 2006; The brink of law, 2007; On the first beat, 2007; The four,
2008; Rosy business, 2009; Wax and wane, 2011; Forensic Heroes 3, 2011)
aka Ting Koon Fung
SONIJA KWOK (Land of wealth, 2006; On the first beat, 2007; DIE, 2008; 7 days in life, 2011)
aka Sze Long Kiu
LINDA CHUNG (Always ready, 2005; Forensics heroes, 2006; Heart of greed, 2007; A journey called life, 2008;
Ghost writer, 2010; Can't buy me love, 2010; Yes sir sorry sir, 2011)
aka Kwan Ka Lok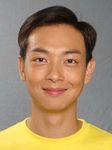 OSCAR LEUNG (Your class or mine, 2008; A great way to care, 2009; The season of fate, 2010; Lives of omission, 2011)
aka Kwan Ka Hong
SYNOPSIS : Le contracteur en renovation, Kwan Ka On, est l'aine des 4 personnes, sa femme, Sze Long Kiu, est une femme au foyer ordinaire. Leur reve est d'acheter une maison. Quand les affaires de son jeune frere, Kwan Ka Hong, connait des soucis, ils decident de lui venir en aide. Kiu doit trouver un travail. Decidee a aider sa famille, Kwan Ka Lok, la 3eme du clan, va demander l'aide de son superviseur, Ko Wang Chim, la mettant dans une position delicate. Son fiance, Ting Koon Fung, en colere, se separe d'elle, apprenant la liaison. Le plus jeune de la famille, Kwan Ka Wing, prefere faire des economies et ne veut pas aider. Le reve familial d'acheter une maison tourne au cauchemar...
OST : Ron Ng, Linda Chung
VIDEOS:
Extrait episode 3
(c) TVB Youtube
OST