17 décembre 2010
IT'S OK, DADDY'S GIRL
IT'S OKAY, DADDY'S GIRL
ORIGINE: COREE
TITRE : IT'S OKAY, DADDY'S GIRL
TITRE ORIGINAL: 괜찮아, 아빠 딸
ANNEE DE SORTIE : 2010
GENRE: DRAME
NOMBRE D'EPISODES: 16
DIFFUSEUR: SBS
REALISATEUR: GO HEUNG SHIK
SITE OFFICIEL: http://tv.sbs.co.kr/okdad/
CASTING:
PARK IN HWAN (First love, 1996; To be with you, 2001; Good person, 2003; Say you love me, 2004;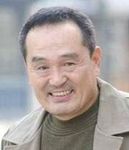 Save the last dance for me, 2004; Hello my teacher, 2005; A love to kill, 2005; Lovers, 2006; Hello! miss, 2007; My precious child, 2008)
aka Eun Ki Hwan
MOON CHAE WON (The painter of the wind, 2008; Take care of the young lady, 2009)
aka Eun Chae Ryung
aka Eun Ae Ryung
SYNOPSIS: Eun Chae Ryung est une enfant gâtée qui s'est toujours reposée sur son père. Lorsqu'il se trouve impliqué dans un accident, elle doit brutalement se réveiller de son univers doré et est forcée de grandir. Dans son parcours vers l'indépendance, elle va rencontrer de nombreux obstacles.
OST: Big Mama
TRAILER:
AUDIO: