30 janvier 2013
INBOUND TROUBLES
INBOUND TROUBLES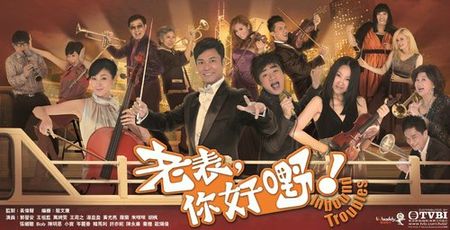 ORIGINE: HONG KONG
TITRE : INBOUND TROUBLES
TITRE ORIGINAL : 老表,你好嘢!
ANNEE DE SORTIE :2013
GENRES : MELODRAME, COMEDIE
NOMBRE EPISODES : 20
DIFFUSEUR : TVB
PRODUCTEUR : WONG WAI SING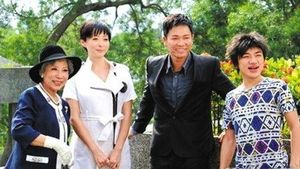 CASTING :
ROGER KWOK (Square pegs, 2002; Not just a pretty face, 2003; To get unstuck in time, 2004; Life made simple, 2005; Glittering days, 2006; D.I.E, 2008; Last one standing, 2008; The threshold of a persona, 2009; Wax and Wane, 2011; Queens of diamonds and hearts, 2012)
aka Ng Ka-yee
WONG CHO LAM (Glittering days, 2006; Heavenly in-laws, 2007; Best selling secrets, 2007; Heart of greed, 2007; D.I.E, 2008; The beauty of the game, 2009; Super snoops, 2011)
aka Choi Sum
JOEY MENG (My date with a vampire, 1998; Dial D for demons, 2000; All about love, 2010)
aka Yik Suet-fei
ANGELA TONG (Love guaranteed, 2006; The slicing of the demon, 2007; Marriage of incovenience, 2007; The money maker recipe, 2008; In the chamber of bliss, 2009; When heaven bUrns, 2011; Wish and switch, 2012)
aka Szema Shuk-ching
SYNOPSIS : Ng Ka-yee reve de devenir le meilleur guide touristique et monte sa propre agence de tourisme avec sa fiancée Szema Shuk-ching mais leur affaire fait faillite. Ka Yee a de nombreuses dettes apres avoir ete dupé par de tierces personnes. Ka-yee désire passer les mois de faillite paisiblement et commencer un nouveau chapitre de sa vie avec sa future épouse. Toutefois, Shuk-ching tombe amoureuse de son meilleur ami Ching Siu-shan, ce qui effondre Ka-yee. Dans le meme temps, Ka-yee rencontre une nouvelle immigrante assistante sociale Yik Suet-fei, son cousin Choi Sum qui reve de devenir chanteur a Hong Kong, et une vieille chanteuse Monrole qui cherche des repas gratuits partout. En plus de tout cela, sa petite soeur Ng Chi-ching revient aussi à Hong Kong en lui cachant qu'elle n' a pas finalisé ses etudes à Taiwan.
OST : Ivana Wong & Wong Cho-lam
VIDEO :
Episode 1 VO

TVB Inbound Troubles Episode 1 | HK DRAMA ONLINE par tvb-drama-series