23 décembre 2012
IN TIME WITH YOU
IN TIME WITH YOU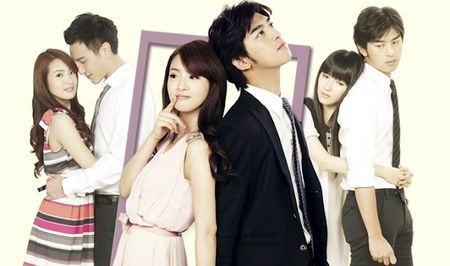 ORIGINE: TAIWAN
TITRE : IN TIME WITH YOU
TITRE ORIGINAL : 我可能不會愛你
ANNEE DE SORTIE : 2011
GENRE : ROMANCE
NOMBRE EPISODES : 13/24
DIFFUSEUR : GTV/ HUNAN TV
REALISATEUR : QU YOU NING
SITEWEB : http://www.gtv.com.tw/Program/S051420110924U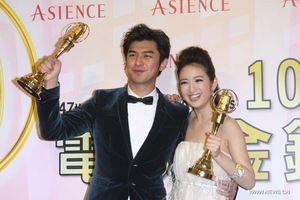 RECOMPENSES : Meilleur drama, acteur, actrice, realisateur, scenario au 47e Golden Bell Awards
CASTING :
ARIEL LIN (My secret garden, 2003; Seventh grade, 2003; Love contract, 2004; It started with a kiss, 2005; Tokyo Juliet, 2006; Legend of the condor heroes, 2008; Love or bread, 2008)
aka Cheng You Qing
BO LIN CHEN (Sonic youth, 2002; Crystal boys, 2003; Bug me not, 2005; A chinese tall story, 2005; Tokyo tower, 2007; Ketsuekigatabetsu Onna ga Kekkon Suru Hoho, 2009; LOVE, 2009)
aka Li Da Ren
ANDREA CHEN (Tiny times, 2013)
aka Maggie
SYNOPSIS : Le jour de son 30e anniversaire, Cheng You Qing recoit un email sur "les symptomes de la vieillesse prematurée" de la part de Li Da Ren, son meilleur ami depuis 14 ans. Incapable d'accepter que Li Da Ren est comme du bon vin qui vieillit bien, et elle non. Elle fait un pari avec lui pour voir qui va se marier en premier avant leur 35 ans. C'est a ce moment qu'elle reconnait que les candidats potentiels ne sont pas acceptables un assistant gay ou un ex-fiance qui l'a trompé. Le seul homme qui aurait pu l'aimer est son meilleur ami. Le probleme etant qu'ils se sont jurés ne jamais tomber amoureux l'un de l'autre...
OST : Willam Wei, Ariel Lin
TRAILER :
Credit : iswakfansubs201109