24 janvier 2012
HUNGRY
HUNGRY !
ORIGINE: JAPON
TITRE : HUNGRY
TITRE ORIGINAL: ハングリー!
ANNEE DE SORTIE : 2012
GENRE : CUISINE, ROMANCE
NOMBRE D'EPISODES: en cours
DIFFUSEUR: FUJI TV
REALISATEUR : KEITA MOTOHASHI, KEIICHIRO SHIRAKI, KENTO KIUCHI
SITE OFFICIEL : http://www.ktv.jp/hungry/
CASTING:
OSAMU MUKAI (Nodame Cantabile, 2006; Honey and clover, 2008; Mei chan no shitsuji, 2009; Beck, 2010;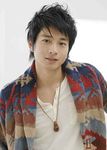 Paradise Kiss, 2011)
aka Eisuke Yamate
MIORI TAKIMOTO (Perfect girl evolution, 2010; Ikemen desu ne, 2011)
aka Chie Okusu
RYOKO KUNINAKA (Churasan, 2001; Hotaru no Hikari, 2007; Zettai Kareshi,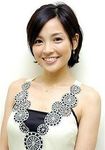 2009; My darling is a foreigner, 2010; The sky is mine , 2011)
aka Maria Tachibana
GORO INAGAKI (Love quotient, 2002; Hana Kimi, 2007; The battle of Mr & Mrs Sasaki, 2008; Triangle, 2009; Bull doctor, 2011)
aka Tokio Aso
SYNOPSIS : Eisuke, un ancien bassiste d'un groupe de rock, a abandonne son reve de musique pour perpetuer la tradition familiale en travaillant dans un restaurant francais. A cela, vient s'ajouter un triangle amoureux avec Chie et Maria.
OST :
TRAILER :