02 octobre 2012
HAPPY AND LOVE FOREVER
HAPPY AND LOVE FOREVER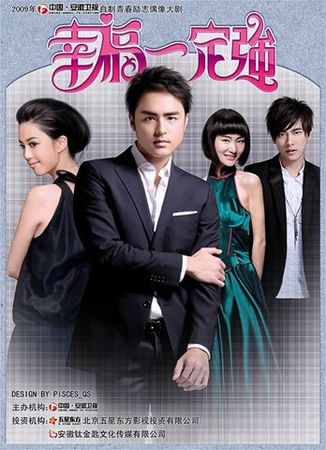 ORIGINE: TAIWAN
TITRE : HAPPY AND LOVE FOREVER
TITRE ORIGINAL:幸福一定强
ANNEE DE SORTIE : 2010
GENRES: ROMANCE, COMEDIE
NOMBRE D'EPISODES: 30
DIFFUSEUR : CTS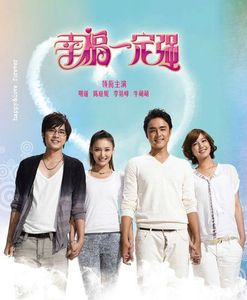 CASTING :
MING DAO (Knock knock loving you, 2009; Let's dance, 2009; Always smile, 2009; Zhong wu yen, 2010; Beauties of the emperor, 2012)
aka Yin Ding Qiang
NIU MENG MENG (Romance in the White House, 2005; Five Star Hotel, 2007)

aka Qiao Yu Pei
ANNIE CHEN (Material queen, 2011; Volleyball lover, 2010; Inborn pair, 2012)

aka Pan Xiao Nuo
LI YI FENG (Shang Jin Lie Ren, 2012; Tiny Times, en production)
aka Lu Sen
SYNOPSIS : Yin Ding Qiang et Qiao Yu Bei se rencontrent pour la première fois par le biais de leurs parents lors d'un rendez-vous arrangé. Ding Qiang trouve alors que Yu Bei est parfaite mais à l'inverseYu Bei voit Ding Qiang comme quelqu'un de superficiel et irresponsable, qui ne fait que jouer avec les autres. Yu Bei décide ainsi de renoncer à cette relation et part voyager.
Plusieurs années plus tard, Ding Qiang ne pouvant plus supporter sa charge de travail, s'arrange pour prendre des vacances prolongées. Il se retrouve coincé et doit passé une nuit au sein de la famille de Pan Xiao Nuo. (nautiljon)
TRAILER :
Credit : FdTFansub