30 décembre 2010
FLY HIGH
FLY HIGH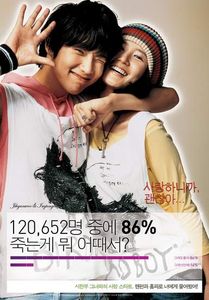 ORIGINE: COREE
TITRE : FLY HIGH
AUTRE TITRE: It's Ok because I love you
TITRE ORIGINAL: 날아오르다
ANNEE DE SORTIE : 2007
GENRE: MELODRAME
REALISATEUR: KWAK JI GYOON
CASTING:
JI HYUN WOO (Old miss diary, 2004; Banjun drama, 2005; Over the rainbow, 2006; My sweet city, 2008;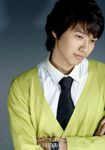 Invincible Lee Pyung Kang, 2009; Birth of a rich man, 2010)
aka Min Hyuk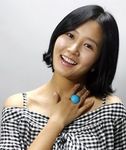 LIM JEONG EUN (Lawyers, 2005; Cloud staircase, 2006; Aquarius, 2007)
aka Mi Hyun
JUNG HAN YONG (Stairway to heaven, 2003; Over the rainbow, 2006;
IRIS, 2009; Birth of a rich man, 2010; A man called God, 2010; Athena, 2010; President, 2010)
aka
JUNG AE RI (Sang Doo, let's go to school, 2003; Lovers in Paris, 2004; Women of the sun, 2008; You are my destiny, 2008; Your heaven, 2010; Smile, Dong Hae, 2010)
aka
SYNOPSIS: Le jour de la fête de l'école, Min Hyuk est occupé à chanter et danser. Toutefois, ce n'est pas une scène, mais les toilettes qui sont le témoin de ses actes. Il est envoûté par une lycéenne entreprenante, Mi Hyun, qui entre dans les toilettes pour hommes car celles des femmes sont bondées. A partir de ce jour, Min Hyuk la courtise, l'escorte la nuit, dépose des roses dans son casier, et nettoie son chemin après les chutes de neige. Malgré tous ses efforts, il n'obtient pas un seul regard tendre de la part de la jeune fille. Quand elle disparaît soudainement, "désolée" sont les seuls mots qu'elle laisse derrière.
OST:
TRAILER: