11 janvier 2012
FLOWER BOY RAMYUN SHOP
FLOWER BOY RAMYUN SHOP
ORIGINE: COREE
TITRE : FLOWER BOY RAMYUN SHOP
TITRE ORIGINAL: 꽃미남 라면가게
ANNEE DE SORTIE : 2011
GENRE: ROMANCE/ COMEDIE
NOMBRE D'EPISODES: 16
DIFFUSEUR: TVN
SITE OFFICIEL : http://tvn.lifestyler.co.kr/drama/handsome/teaser_handsome.asp
CASTING:
JUNG II WOO (Unstoppable high kick, 2006; The return of Iljimae, 2009; 49 days, 2011; The moon that embraces
the sun, 2012)
aka Cha Chi Soo
LEE CHUNG AH (Temptation of wolves, 2004; My tutor friend 2, 2007; The good, the bad and the weird, 2008; Everybody cha cha cha, 2009)
aka Yang Eun Bi
LEE KI WOO (He was cool, 2004; A love to kill, 2005; Star's lover, 2008; Lost and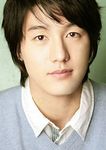 found, 2008)
aka Choi Kang Hyuk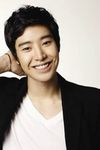 PARK MIN WOO (My princess, 2011; I need a fairy, 2012)
aka Kim Ba Wool
SYNOPSIS : Yang Eun Bi est une etudiante a l'Universite qui prepare ses examens avec le reve de devenir professeur. Elle rencontre par accident Cha Chi Soo, le fils arrogant d'une grand entreprise gastronomique coreenne. Les deux finiront par travailler ensemble dans un restaurant de ramen dirige par le paresseux Choi Kang Hyuk.
OST :
TRAILER :