23 septembre 2012
FASHION KING
FASHION KING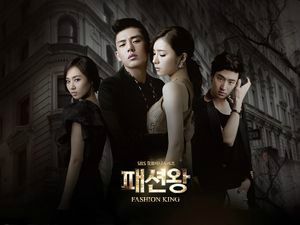 ORIGINE: COREE
TITRE : FASHION KING
TITRE ORIGINAL: 세상 어디에도 없는 차칸남자
ANNEE DE SORTIE : 2012
GENRE: DRAME, ROMANCE
NOMBRE D'EPISODES: 20
DIFFUSEUR : SBS
SITE OFFICIEL : http://tv.sbs.co.kr/fashionking/index.html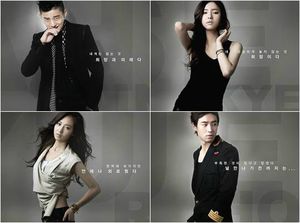 CASTING :
YOO AH IN (Strongest Chil Woo, 2008; Sungkyunkwan Scandal, 2010)
aka Kang Young Gul
SHIN SE KYUNG (Queen Seon Deok, 2009; Tree with deep roots, 2011)
aka Lee Ga Young
LEE JE HOON (Three sisters, 2010)
aka Jung Jae Hyuk
KWON YURI (SNSD) (Attack on the pin up boys, 2007; Unstoppable marriage, 2007)
aka Choi Anna
SYNOPSIS : Fashion King raconte l'histoire de jeunes apprentis desginers du Marche in Dongdaemun.
Kang Young Gul n'a jamais reve ou eu d'ambition d'un avenir brillant jusqu'a ce qu'il rencontre Lee Ga Young. Ensemble ils vont travailler pour realiser leurs reves.
OST : Monday Kiz, Lee Hyun
TRAILER :
Credit : B2Taste
VIDEO :
Episode 1 VOSTA