02 février 2013
EX
EX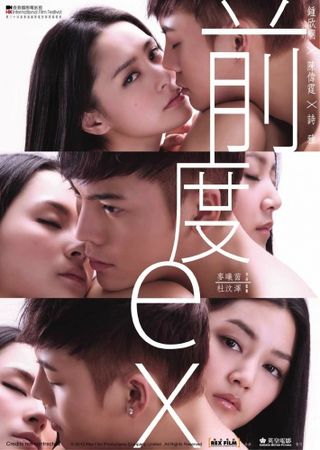 ORIGINE: HONG KONG
TITRE : EX
TITRE ORIGINAL: 前度
ANNEE DE SORTIE : 2010
GENRE: ROMANCE
REALISATEUR: HEIWARD MAK
CASTING:
GILLIAN CHUNG (The twins effect, 2003; The death curse, 2003; Love on the rocks, 2004; Beyond our Ken, 2004; Bug me not, 2005; 49 days, 2006; Trivial matters, 2007; Just another Pandora box, 2010; Super Player, 2010; Nightmare, 2011; Love retake, 2013; Ip man : Final fight, 2013)
aka Zhou Yi
WILLIAM CHAN (Seven 2 One, 2009; Trick or cheat, 2009; Beauty on duty, 2010; All about love, 2010; Hi, fidelity, 2010; East meet west 2011, 2011; Triad, 2012)
aka Ping
MICHELLE WAI (Happily ever after, 2009; Trick or cheat, 2009; Hot summer days, 2010; Girl, 2010; Love is the only answer, 2011; Mr & Mrs Gambler, 2012; Triad, 2012)
aka Cee
SYNOPSIS :
Alors que Zhou Yi devait partir en vacances avec son petit-ami, Woody, ils se disputent à l'aéroport sous les yeux de l'ex de Zhou Yi, Ping, qui est accompagné de sa nouvelle copine, Cee. Celle-ci prend la défense de Zhou Yi. Zhou Yi se retrouve sans logement, sans travail et sans fiancé, elle trouve l'hospitalite chez Ping et Cee.
Mais qu'arrivera-t-il si l'ex de Ping revient vivre chez lui et comment va réagir Cee en voyant que l'amour entre eux deux ne s'est peut-être pas éteint ?
Disponible sur YesAsia
OST :
TRAILER :
Credit : Far East Films