18 décembre 2010
DAE MUL
DAE MUL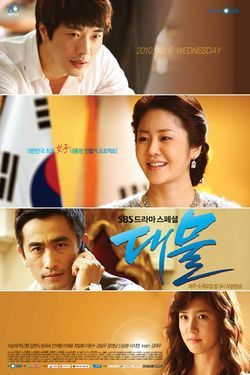 ORIGINE: COREE
TITRE : DAE MUL
TITRE ORIGINAL: 대물
AUTRE TITRE: Big Fish
ANNEE DE SORTIE: 2010
GENRE: ROMANCE
NOMBRE D'EPISODES: 26
DIFFUSEUR: SBS
REALISATEUR: OH JONG ROK, JO HYUN TAK
CASTING:
KO HYUN JUNG (Spring day, 2005; What's up fox, 2006; Queen Seon Duk, 2009; Actresses, 2009)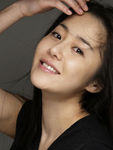 aka Seo Hye Rim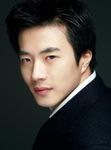 KWON SANG WOO (We are dating now, 2002; Stairway to heaven, 2003; Sad love song, 2005; Bad love, 2007; Cinderella Man, 2009)
aka Ha Do Ya
CHA IN PYO (Golden era, 2000; Perfect love, 2003; Hong Kong
Express, 2005; White tower, 2007; The reputable family, 2010)
aka Kang Tae San
SYNOPSIS: Seo Hye Rim est une présentatrice radio à la forte personnalité, ce qui lui a coûté son poste mais se retrouve rapidement élu à l'Assemblée Nationale et devient la première femme Président de Corée. Elle doit faire face aux pressions politiques et le potentiel renversement mené par Kang Tae San et ses partisans. Elle parvient à survivre à cela grâce à l'aide du procureur Ha Do Ya.
OST: Gummy, Lee Hyun [8eight]
VIDEOS:
Trailer
"I love you even I die" par Gummy