22 novembre 2010
CUPID STUPID
CUPID STUPID
ORIGINE: HONG KONG
TITRE : CUPID STUPID
TITRE ORIGINAL: 戀愛星求人
AUTRE TITRE: The stars of love
ANNEE DE SORTIE : 2010
GENRE: COMEDIE, ROMANCE
NOMBRE D'EPISODES: 20
DIFFUSEUR: TVB
CASTING:
STEVEN MA (Safe guards, 2006; Land of wealth, 2006; The brink of law, 2007; Steps, 2007; A journey called life, 2008;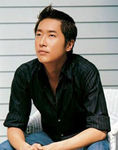 Sweetnes in the salt, 2009; A watchdog tale, 2009; The legend of Pu Song Ling, 2010)
aka Chi Yat Po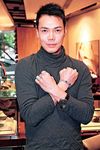 MICHAEL TSE (Virtues of harmony 2, 2003; La femme desperado, 2006; The family link, 2007; The money maker recipe, 2008; EU, 2009; You're hired, 2009; My better half, 2010)
aka Jeff
TAVIA YEUNG (At the threshold of an era, 1999; A taste of love, 2001; Eternal happiness, 2002; The Academy, 2005; Land of wealth, 2006; A pillow case of
mystery, 2006; Dicey business, 2006; Face to fate, 2006; Heart of greed, 2007; Moonlight resonance, 2008; Sweetness in the salt, 2009)
aka Twinkle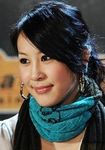 MANDY CHO (Women on the run, 2005; War and destiny, 2007; Love exchange, 2008; You're hired, 2009; My better half, 2010)
aka Anna
SYNOPSIS: Comment un simple horoscope peut influer sur la vie amoureuse de quelqu'un? Le petit message "A la rencontre de la personne la plus importante de votre vie" suffit à bouleverser le pêcheur, Chi Yat Po, l'assistante d'une boutique de jouets, Twinkle, et le designer de jouets Jeff dans un triangle amoureux. Mais la vie amoureuse est-elle réellement prédestinée?
VIDEOS:
Trailer
Extrait de l'épisode 1 en VO