14 octobre 2010
CALLING BIG STAR
CALLING BIG STAR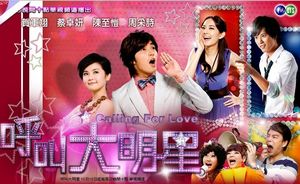 ORIGINE: TAIWAN
TITRE : CALLING BIG STAR
AUTRE TITRE: CALLING FOR LOVE
TITRE ORIGINAL: 呼叫大明星
ANNEE DE SORTIE : 2010
GENRES: COMEDIE, ROMANCE

NOMBRE D'EPISODES: 14

REALISATEUR: LIN HE LONG
DIFFUSEUR: CTS
CASTING:
CHARLENE CHOI (Kung fu soccer, 2004; Bug me not, 2005; All about love, 2005; Kung fu dunk, 2008; Butterfly lovers, 2008; Beauty on duty, 2010)
aka Chen De Xing
MIKE HE (Devil beside you, 2005; Marry me, 2006; Why why love, 2007; Bull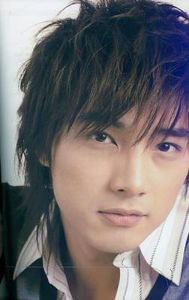 fighting, 2007; Sunshine day, 2010)
aka Bo Ye
CHEN ZHI KAI (Reaching for the stars, 2005; Corner with love, 2007; Starlit, 2009)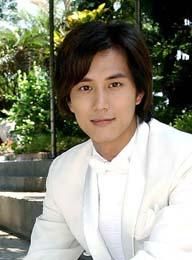 aka Zhong Wei Li
ZHOU CAI SHI (Marry me, 2006; Tian Shi Zhi Yi, 2007; Hot shot, 2008; Love, 2009)
aka Yang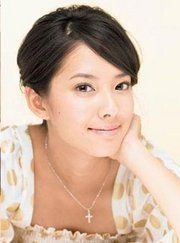 Wei Chen
SYNOPSIS: Bo Ye est devenu un idol pour aider financièrement sa famille. Maintenant qu'il a gagné une somme suffisante et que son contrat expire bientôt, il commence à planifier sa nouvelle vie - loin de la scène. Un malheureux concours de circonstances le pousse à renouveler son contrat. Complètement déprimé à cette idée, il joue au loto en espérant gagner le gros lot pour le sauver de cette situation. Il est effectivement le grand vainqueur mais perd son ticket... A la poursuite du chanceux détenteur de son ticket, cette personne n'est autre que, De Xing, une jeune chauffeuse de taxi qu'il a rencontré auparavant.
OST: Charlene Choi
VIDEOS:
Trailer
Extrait du premier épisode