07 octobre 2010
AUTUMN CONCERTO
AUTUMN'S CONCERTO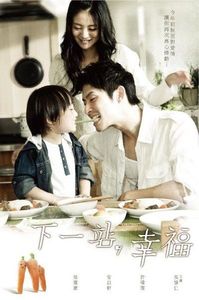 ORIGINE: TAIWAN
TITRE : AUTUMN'S CONCERTO
TITRE ORIGINAL: 下一站,幸福
ANNEE DE SORTIE : 2009
GENRE: ROMANCE

NOMBRE D'EPISODES: 21

REALISATEUR: Chen Hui Ling
DIFFUSEUR: TTV
CASTING:
ADY AN (The Outsiders, 2004; The legend of Hero, 2004; Chinese Paladin, 2005; The great revival, 2007; Super mates, 2007)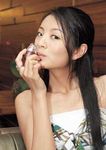 aka Liang Mu Cheng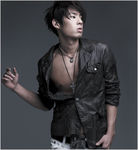 VAN NESS WU (Meteor garden, 2001; Meteor rain, 2002; Peach girl, 2002; Wish to see you again, 2008; Kung fu chef, 2009; The haunting lover, 2010)
aka Ren Guang Xi
CHRIS WU (Fragile in love, 2007; Miao miao, 2008; Taipei 24h, 2009)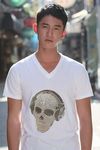 aka Hua Tuo Ye
TIFFANY XU (My puppy lover, 2004; It started with a kiss, 2005; Story of time, 2008; Scent of love, 2010)
aka He Yi Qian
SYNOPSIS: Ren Guang Xi, étudiant en droit, semble mener une vie parfaite. Il est l'unique successeur d'une importante et réputée compagnie, ajoutant à cela un don pour le hockey sur glace. La réalité est tout autre. Il menait une vie solitaire et sans rire jusqu'à ce qu'il rencontre Mu Cheng, la nouvelle vendeuse de bento dans la cantine de son école. Tout semble aller pour le mieux jusqu'au jour où Guang Xi doit se faire opérer du cerveau, lui causant une amnésie. Sur ordre de la mère du jeune homme, Mu Cheng est forcée de le quitter, sans annoncer sa grossesse.
Six années passent. Mu Cheng mène une vie paisible avec son fils à la campagne alors que Guang Xi est un avocat brillant, fiancée à Yi Qian. La mélodie familière d'une musique ravive chez Guang Xi des souvenirs de sa romance passée. Le couple va t-il réussir à rattraper le temps perdu?
OST: Della Ding
VIDEOS:
Générique de début par Ding Della
Extrait de l'épisode 1 en VOSTA