29 janvier 2011
AIR CITY
AIR CITY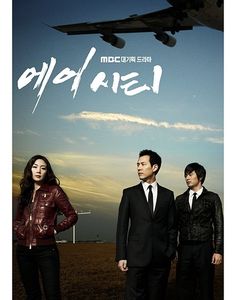 ORIGINE: COREE
TITRE : AIR CITY
TITRE ORIGINAL: 에어시티
ANNEE DE SORTIE : 2007
GENRES: ACTION, ROMANCE
NOMBRE D'EPISODES: 16
DIFFUSEUR: MBC
REALISATEUR: IM TAE WOO
SITE OFFICIEL: http://www.imbc.com/broad/tv/drama/aircity/
CASTING:
LEE JUNG JAE (Last witness, 2001; Over the rainbow, 2002; Oh! Brothers, 2003; Triple, 2009)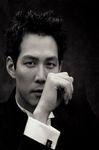 aka Kim Ji Sung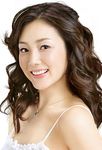 CHOI JI WOO (Mr Duke, 2000; Beautiful days, 2001; Winter sonata, 2002; Stairway to heaven, 2003; 101 proposal, 2004)
aka Han Do Kyung
LEE JIN WOOK (Smile again, 2006; Alone in love, 2006; Someday, 2006;
Before and after, 2008; City of glass, 2008)
aka Kang Ha Joon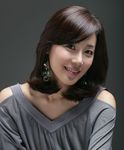 MOON JUNG HEE (Alone in love, 2006; My sweet city, 2008; Empress Chun Chu, 2009; Oh my lady, 2010)
aka Seo Myung Woo
SYNOPSIS: Han Do Kyung, spécialement escortée par le directeur de l'aéroport d'Incheon, a accepté seulement 1 tiers du salaire qu'elle recevait à son poste à Singapour en revenant en Corée en tant que chef des opérations. Elle devra faire face à Kim Ji Sung, un agent de la sécurité nationale. Il est très passionné par son travail au point d'être prêt à entraver les lois pour assurer la sécurité du pays. Au carrefour des rencontres, ces deux personnages vont jongler entre amour et travail, rivalité et sécurité.
OST: TVXQ
VIDEOS:
Générique de fin "All in vain" par TVXQ
Extrait de l'épisode 1