25 mars 2013
2PM COMEBACK TEASER
2PM COMEBACK TEASER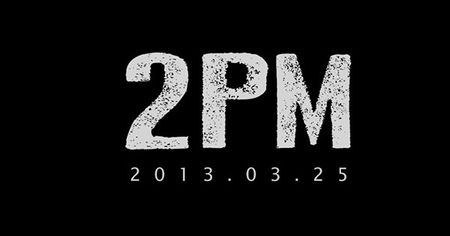 Non vous ne revez pas, JYP Entertainment a enfin dévoilé le premier teaser marquant le comeback tant attendu des 2PM en Corée du Sud ! Apres deux (longues) années d'absence, Taecyeon, Junsu, Nichkhun, Wooyoung, Junho et Chansung reviennent en fanfare. Pour l'occasion, JYP procéde à une promotion marketing digne des blockbusters hollywoodiens. La mère patrie de nos six males n'a pas l'exclusivité sur le teaser car la très courte video (ci-dessous) a été diffusée simultanément aujourd'hui en Corée du Sud, Londres et New York City (et Paris alors ?!). Et pas n'importe ou, la maison de disque coréenne a intelligemment choisi des endroits touristiques comme Times Square et la place Picadilly.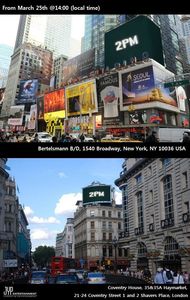 Alors que Chansung continue son drama Level 7 Civil Servant (aux cotés de Joo Won et Choi Kang Hee) et Taecyeon commence le tournage de l'emission We got married (édition mondiale) avec l'actrice Gui Gui. Les 'beastly idols' comme on les appelle sont de retour au complet, pour notre plus grand bonheur, avec un teaser plus que mystérieux. Bienvenue dans le nouveau long-métrage de Tim Burton, euh non, plutot l'extrait alléchant d'un concept mystique et fantasy. Les super males coréens seraient-ils devenus des super heros ?
Le suspense reste entier car aucune tracklist, aucune photo, aucun extrait audio, n'a jusqu'alors filtré sur la Toile...
Qu'avez-vous pensé de ce teaser ? Etes-vous (aussi) impatient(e)s que nous de découvrir ce qui se cache derriere ce teaser ?
A SUIVRE... TO BE CONTINUED...
Youtube officiel : jypentertainment
TEASER :
Credit : jypentertainment
Source : allkpop
Pichu ~
Commentaires sur 2PM COMEBACK TEASER