02 mars 2013
LEE HI COMEBACK [UPDATE]
LEE HI COMEBACK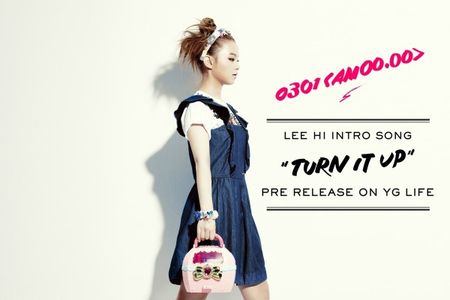 Malgre un comeback retardé, celle est qui est en phase de passer du statut de rookie de l'année 2012 à nouvelle pop star planetaire, a confirmé son retour sur la scène pour le mois de mars.
Après avoir connu les galères des concours de tv crochets au pays du matin calme, Lee Hi peut etre fière d'avoir signé un contrat chez l'un des label musical les plus populaires (et l'un des plus vendeurs) et avoir déja eu un single en tete des charts Billboard ("1, 2, 3, 4", 2012).
Il y a quelques jours, via la chaine officielle Youtube de la chanteuse, un teaser audio d'une collaboration avec ses camarades de label, le célèbre rappeur Tablo (paroles) et le musicien Kush (compositeur et arrangements), a été diffusé (ci-dessous). Une collaboration qui se révèle etre l'intro track de son prochain album. Ce court teaser d'un peu plus d'une minute donne l'eau à la bouche : une fraicheur associée à un genre classique rap/ rnb facon Alicia Keys made in Korea.
Allkpop révèle aujourd'hui de nouvelles informations concernant son nouveau single, intitulé "It's over".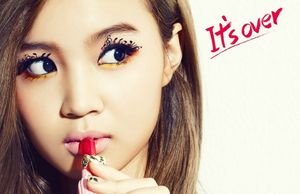 (c) YGE
La date officielle de sortie de son single et/ ou mini-album reste assez confus. Les netizens speculent (comme on pourrait le faire pour la bourse!) entre une potentielle sortie d'un mini-single le 07 mars puis un album le 21 mars... Info ou intox ?
TO BE CONTINUED... A SUIVRE...
TITRE SINGLE : Turn it up (feat Tablo)
AUDIO TEASER :
Credit : OfficialLEEHI
[UPDATE 07/03/2013]
TRACKLIST iTUNES:
1 Turn It Up
2 Special (feat. Jennie Kim)
3 It's Over
4 One-Sided Love
5 Dream
TITRE ALBUM :
First love pt. 1 EP
CLIP :
Credit : OfficialLEEHI
Source : allkpop
Pichu ~