13 janvier 2013
MICHELLE CHEN DANS UNE PUBLICITE CARTIER
MICHELLE CHEN DANS UNE PUBLICITE CARTIER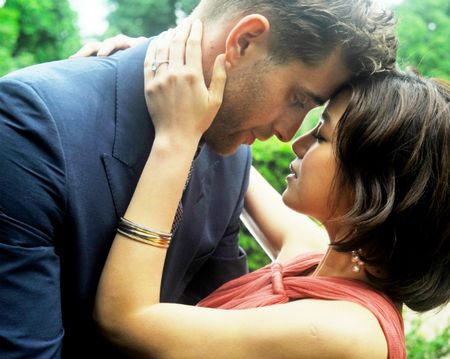 L'actrice taiwanaise des populaires dramas Why why love, Wish to see you again, Miss no good, et du long-métrage à succès, You are the apple of my eye, figure dans l'un des tout derniers clips promotionnelles de la prestigieuse maison francaise, Cartier.

Sous la camera de Luca Guadagnino, le thème du spot est la demande en mariage. Michelle Chen y interprète la bien-aimée de l'acteur et mannequin anglais, Oliver Jackson-Cohen. Un court court-métrage joliment intitulé 'Destinée' autour des deux ames soeurs qui se retrouvent dans un mariage... Deux beaux acteurs, un atmosphère romantique, et (forcement) une happy ending pour

Conclusion : une célébration de l'Amour sans frontière et intemporel légèrement cliché mais comme on les aime.
Découvrez ci-dessous le teaser, clip intégral et coulisses du tournage dans lequel figure la belle Michelle Chen.
TEASER :
VIDEOS :
Clip integral
http://www.youtube.com/watch?v=gopIzTTEpgo&list=PL61FD9029B653C8AB
Making of
Source et credits : Cartier Youtube
Pichu ~
Commentaires sur MICHELLE CHEN DANS UNE PUBLICITE CARTIER